Coping With The Loss Of A Pet
Coping With The Loss Of A Pet: Nothing can prepare you for losing a beloved family member and to many of us, our pets are a part of that family. We share an intense love and bond with our furry companions, that they are not "just a dog" or "just a cat". They are a family member that brings just as much fun, companionship, and joy to our lives as their human counterparts.
From adding structure and routine to your day to helping overcome challenges and giving their unconditional love, pets provide a myriad of benefits. So, it is normal to be racked with grief when our cherished companion dies. Although some people may not understand the depth of your loss, you should never feel guilty or ashamed about grieving for your pet.
While we all deal with pet loss and bereavement differently, there are many factors that can affect your experience during this time. Such factors include their age, personality and the circumstances of their death. The role your pet played in your life can also have an impact on your grieving process. If they were a service or therapy animal, you are not only grieving the loss of a companion, but also the loss of a co-worker, your independence and emotional support.
Sorrow and grief are normal and natural responses when a beloved pet dies. While experiencing loss is inevitable for pet owners, there are several ways to cope with your loss, come to terms with your grief and, possibly, open your heart and home to another furry companion.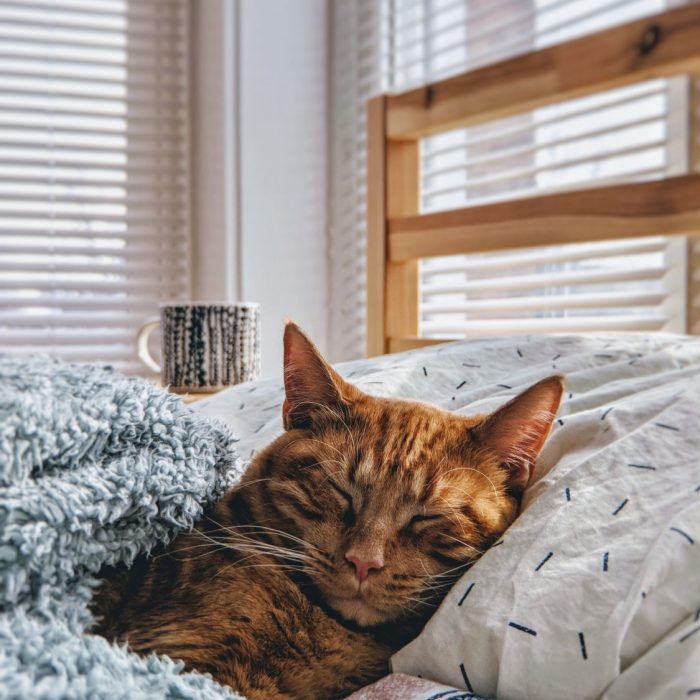 The Grieving Process When Coping With The Loss Of A Pet
Grieving, in any form is a highly individual process. Some people may find that their grief comes in stages with different feelings of guilt, sadness, denial and eventually acceptance and resolution.
Other people will find that their grief comes in waves with a series of highs and lows. These waves may be deeper and longer in the beginning, but will gradually become shorter and less intense as time moves on. However, there will be times where a picture or a smell can trigger the thoughts and feelings of grief.
It is important to remember that grief is a gradual process, that cannot be forced or hurried. Your grief is your own and with no "set timetable" for loss, some may feel better in weeks. For others it may take years. No matter how long it takes, it is important to be patient and allow this process to naturally flow.
The Healing Process When Coping With The Loss Of A Pet
Real healing and coping with the loss of a pet means that we must face our emotions and actively deal with it. Bottling up these feelings only gives it the chance to fester and grow stronger. Expressing your grief through writing or speaking will help you come to terms with your emotions and you will likely need less time to heal.
Create a legacy. By preparing a memorial service, planting a tree or compiling a scrapbook can help create a legacy to celebrate the life of your pet. Remembering these memories and reminiscing on the fub and love you shared can help you heal.
Surviving pets can also experience grief and loss when a pet dies. Animals are intuitive creatures and can easily become distressed by our sorrow. The stress and emotions when coping with the loss of a pet can be draining. Maintaining a sense of routine and ensuring your surviving pets get the love and attention they need, will not only benefit your pet, but a good cuddle can improve your mood and outlook too!
There is no harm in seeking professional help if you need it. Mental Health is important. If your grief is persistent and interferes with your ability to function, a professional can help you process your grief in healthier ways.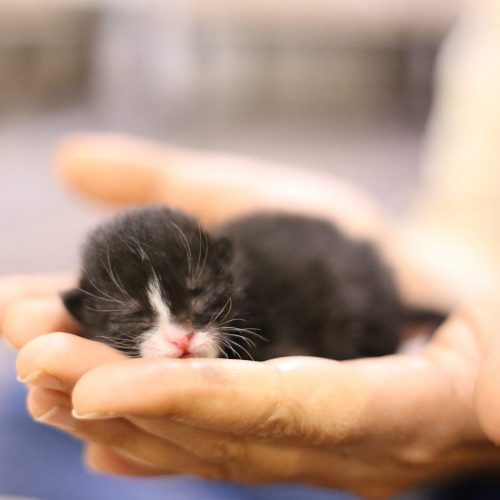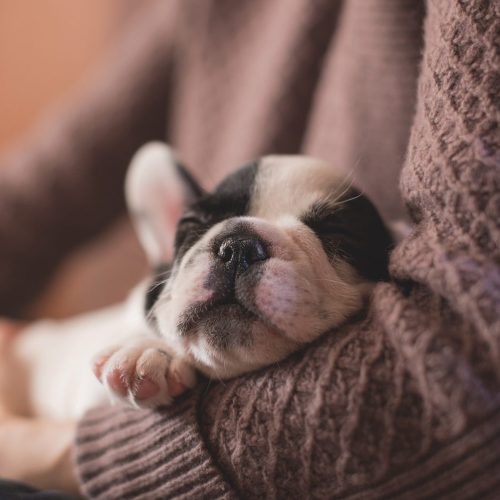 Coping With The Loss Of A Pet For Seniors
As we age and experience a number of major life changes, the loss of a pet can be especially difficult. Oftentimes, a pet is their sole companion and caring gives them a sense of purpose and self-worth. Younger adults are able to draw on the comfort of close family ad distract themselves with the routine of work. However, older adults often do not have these comforts.
Staying connected with friend and family is important after the loss of a pet. Pets such as dogs can help seniors meet new people and regularly connect with the outside world. Regular face-to-face contact can help you ward off depression and stay positive. 
Pets help keep older adults active and playful which can boost you immune system and increase energy. Keeping active is crucial, especially after the loss of a pet as this will keep you healthy and potentially connect with others (when done in group settings)
Coping With The Loss Of A Pet For Children
Oftentimes, the loss of a pet is a child's first experience of death. This provides the opportunity to teach them about the grief and pain that accompanies the love of a companion. Coping with the loss of a pet can be a deeply traumatic experience, filled with a host of difficult emotions. How this grieving process is handled helps build a foundation for their future.
Many parents feel that shielding their children from grief, by not being honest about what has happened may leave them feeling confused and betrayed. It is always better to be honest with children so they may learn and grieve in their own way.
The death of a pet can raise a lot of questions and fears in a child about death. Reassuring them and talking about their concerns will help them process, understand and cope with their fears.
Involving your child in the dying process. If you have chosen euthanasia, there is an opportunity to tell them why it is necessary and allow them to say goodbye in their own way. Creating a memorial, if they want, can help your child openly express their emotions and help in the grieving process.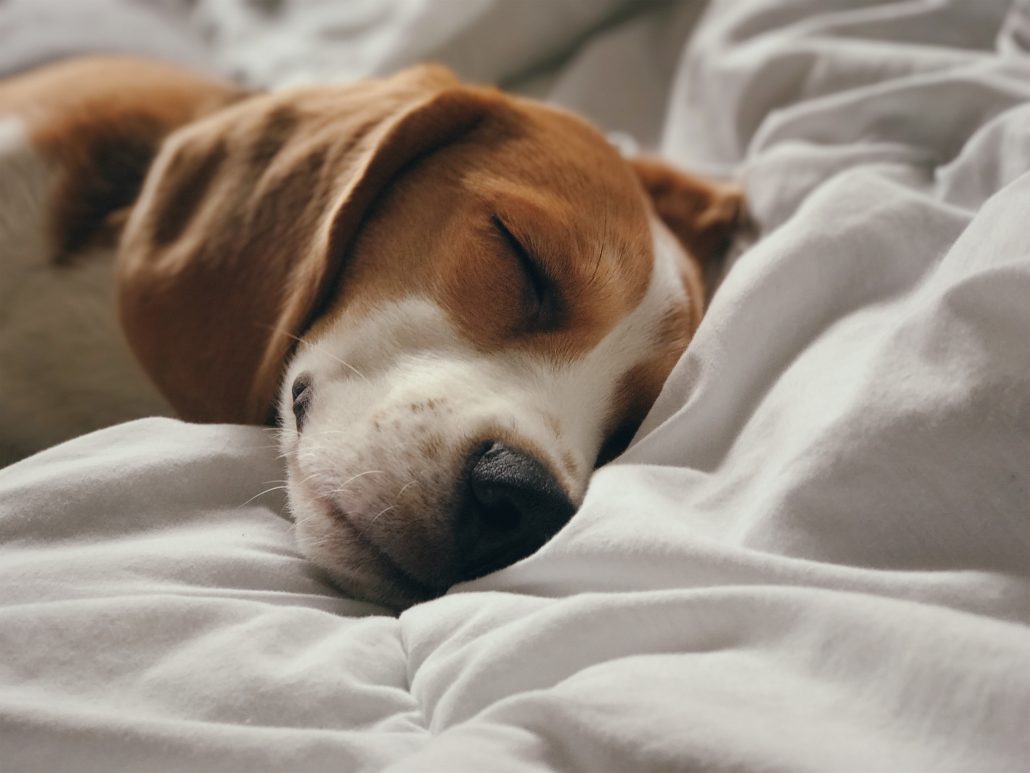 Putting Your Pet To Sleep
The decision to euthanise a pet is never an easy decision. As an owner, there comes a time where your beloved companion will need help transitioning from life to death. With the help of a veterinarian, this process is as painless and peaceful as possible.
Euthanasia is a deeply personal decision and comes with the knowledge that your pet is suffering. Important things to consider include:
Deciding that ending their suffering is in your pet's best interest is never easy. You may want to have a last day at home or to visit the pet at the animal hospital to say goodbye. You can also choose to be present during your pet's euthanasia, or to say goodbye beforehand and remain in the veterinary waiting room or at home.
Opening Your Home To A New Pet
There are many wonderful reasons and benefits to share your life with a furry companion. However, the decision of when to do so is a very personal one. To some, It may be tempting to fill the void left by your pet's death as soon as possible. In most cases, it is best to grieve and process this loss first.
However, if you feel the need to fill this void, you can start by volunteering at a local shelter or rescue group. Spending time caring for pets in need is not only great for these animals, but can help you decide if you're ready to open your heart to a new pet.
The bonds we forge with our animal companions are powerful. It is natural to grieve and feel an overwhelming wave of emotions after losing a pet. Regardless of the type of loss you experience, your grief is individual and unique.
Each journey will be different. Allow yourself to grieve in your own way, and you will find that with time you will be able to open your heart and home again.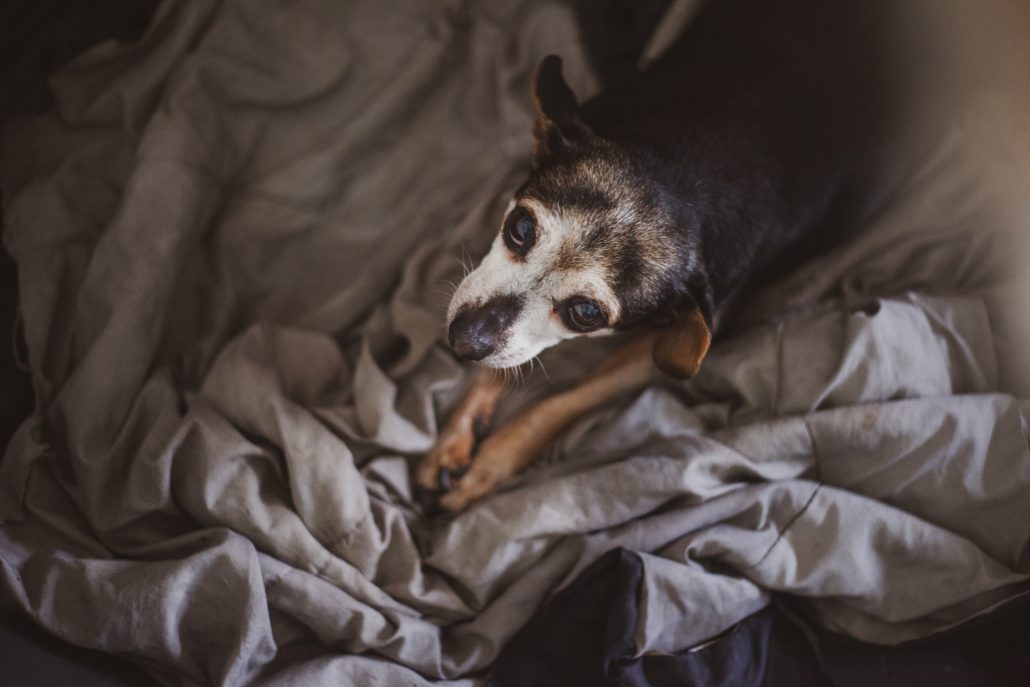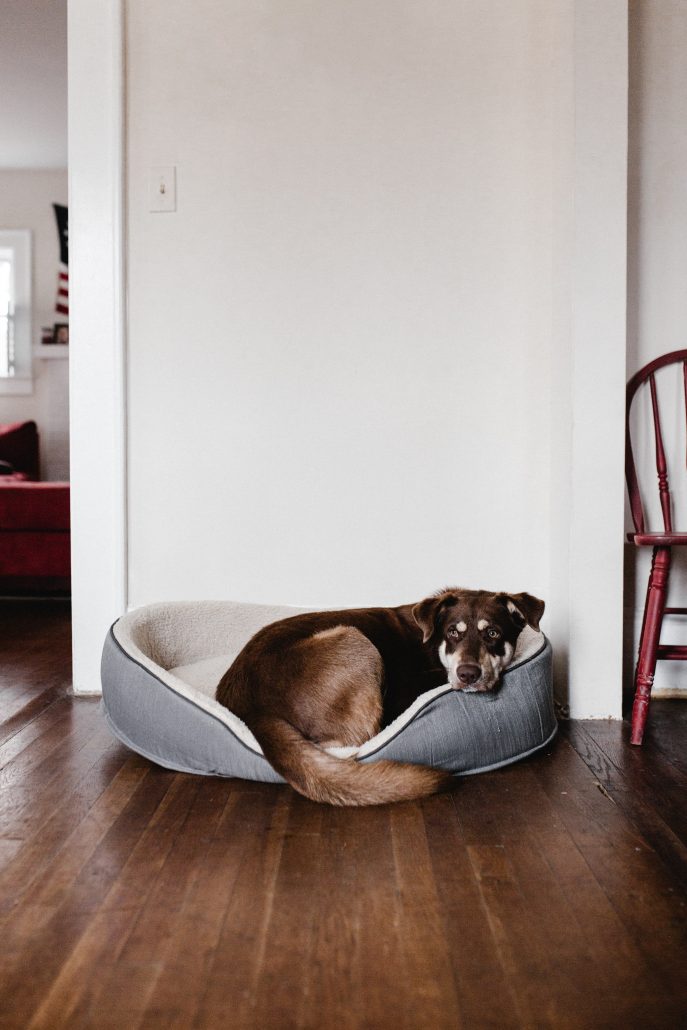 Coping With The Loss Of A Pet
If you are concerned that your pet is suffering or needs help transitioning from life to death, please give us a call on 1300 838 868.
Our vets can come out for a House Call visit or we have clinics in Sunnybank and Kenmore.
We believe in providing compassionate palliative care and euthanisation during this difficult time.
We consult from 7 am to midnight 7 days a week so that we can always be there for you and your pet, no matter what level of care they need.
 Book For Your Medical Advice, Diagnosis or Treatments.