Ensure that your new dog begins its life on a good start with a full set of vaccinations and deworming.
Looking for c5 vaccinations? Ensure that your new pooch receives a good start to their life through a full set of  c5 vaccinations.
c5 vaccinations are essential for protecting your best friend's health from dangerous and potentially fatal diseases.
Getting a new dog is exciting and for the most part they seem to only need love,  affection and food.
It would be great if this were enough to keep them free from disease and sickness. Tragically it isn't. Much the same as children, animal babies likewise need inoculation when they are young.
A puppy isn't naturally safe from ailments and diseases without the help of vaccinations. They do have some antibody security that they got through the mother's blood using the placenta, yet this is generally just 10%. The other 90% is through the primary milk they take in from their mother.
It is quite likely that high levels of antibodies will block the effectiveness of a vaccine and vets, therefore, recommend multiple rounds of vaccinations. It is recommended that puppies are vaccinated for the first time at around 6 weeks of age. However, the first Rabies vaccination can only be given when the puppy is 3 months of age.
Many of the most serious canine diseases – including Canine Hepatitis, Canine Distemper, Canine Parainfluenza and Canine Parvovirus – can be prevented by simple c5 vaccination, some of which may cause serious health problems, discomfort or pain to your dog. Others could be so severe that they may cause death within a matter of days, probably even hours. This article gives you all the information you need to know to ensure that your best friend gets the protection they need.
Going to the vet repeatedly over several months for vaccinations, and then for boosters or titers throughout your dog's life, may seem like an inconvenience, but the diseases that vaccinations will shield our pets from are dangerous but thankfully, mostly preventable.
c5 vaccines will not only protect your dog, but will also ensure that your dog is unable to harm anyone in the local dog culture. Early dog vaccinations (see below for the adult dog vaccination schedule as well as the puppy vaccination schedule) will also allow you to socialise your dog with other dogs earlier. An up-to-date history of c5 vaccination is also needed in areas where dogs communicate closely with each other, such as boarding chickens, dog training courses and doggy day care.
Immunisation is a fairly easy process to coordinate. All vets have the ability and equipment to quickly and easily immunise your pet against the greatest threat to their health.
Even if your dog doesn't interact with other dogs or you live far away from other people and pets, immunisation would be an integral part of every dog's safety regime.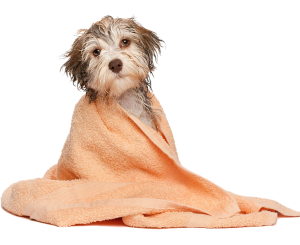 There are numerous different dog vaccinations, for so many different illnesses. It can sometimes be confusing to know which vaccinations puppies need and which ones are important but optional. Here is an overview of the diseases that c5 vaccinations will help your pet to avoid.
c5 Vaccinations 
Distemper: This is a highly contagious viral disease that affects a dog's respiratory tract (lungs), gastrointestinal tract (gut) and nervous system (brain). It can be airborne or spread through contact with an infected animal.
Infectious canine hepatitis (adenovirus): This is a viral disease spread by contact with infected animals, their stools, urine or saliva. It affects the liver, kidneys and cells lining the blood vessels.
Parvovirus (also known as Cat Flu): This is a very common viral disease that is deadly and usually strikes young puppies. It spreads by infected dogs' blood, stools or vomit.
Parainfluenza: This is another infectious viral disease that can be one of the causes of "kennel cough". It affects the respiratory tract and spreads quickly among dogs close to one another.
Rabies: This viral infection affects the central nervous system and can result in paralysis or death. It is important to note that rabies is fatal in animals which is why this vaccination is so crucial for your puppy's health. 
What's the Parvovirus?
Parvovirus is one of the strongest viruses in the world. It can survive for 12 months or more in the environment and can only be killed with a hospital grade disinfectant. The virus is highly contagious and is usually transmitted through contact with contaminated faeces or soil. Examples of these polluted areas are parks, nature roads, awnings and awnings. There is no need for close contact with another dog to transmit the disease.
Symptoms of Parvovirus:
The virus moves very quickly and symptoms often develop within hours of infection.

Symptoms include the following:
Excess diarrhea
Diarrhoea with blood
High Fieber
Extreme pain in the abdomen
Parvovirus has a very high mortality rate and most dogs will be infected within a matter of days.
Get Your c5 Vaccinations Today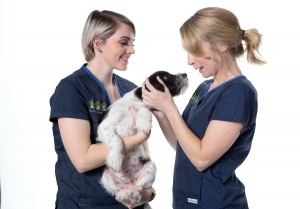 "No matter what level of care your pets needs, and regardless of whether you prefer in-home or in-clinic appointments, we can be there for you and your pet!"
The team at Kenmore have been incredible. Thank you.
Prompt service and fast response to enquires and emails and the team that arrived were brilliant, kind and compassionate with my cat and prices are not marked up because they're mobile.
We have nothing but praise for the HCV team. They have been taking care of our Maremma sheepdog who is elderly and has low mobility due to arthritis. Our beautiful lady was seriously unwell late last year and the support, care, and attention we received...
Fantastic Service! The Ladies were very nice and the dogs were at ease being at home.
We said goodbye to our beautiful little Bella today. Thank you Hannah for your kindness and consideration during this very difficult time in our lives. The house call vets are truly amazing people and I highly recommend them.
Brisbane's Leading Mobile Veterinary Practice