Say goodbye to your furry friend in the comfort of their own home with our home euthanasia service.
Pet Euthanasia At Home
To euthanise a pet is often a very difficult decision and should be discussed with the veterinarian and family members. Having the procedure done in the comfort of your own home will definitely be less traumatic on the pet as well as the family members.We understand how stressful trips to the Vet can often be for owners and their pets, especially when it comes to the sad time of saying goodbye to our furry friends. Our Mobile Vet service was designed to solve this problem by offering pet owners the pet euthanasia at home. 
Looking for pet euthanasia at home? Our mobile vet service comes to your door and during the coronavirus outbreak, you can leave your pet in a cage or secured near the front of your property. No matter where you live in Brisbane our mobile team of veterinarians is available to help. Our consult fee starts from just $79.50.
When you need a Mobile Vet for pet euthanasia you can rely on us to arrive on time and with everything we need to give your pet the best care in the comfort of their own home. Mobile vet care is about accessibility and trust. And we've been investing in research and hiring the best people in the industry for the last 10-15 years.
Pet Euthanasia 
How Does THCV Work?
The House Call Vet is a modern practice that combines traditional veterinary clinics with an advanced house call service. With our fleet of house call vehicles and network of veterinary hospitals, we offer pet euthanasia at home to pet owners across Brisbane and beyond.
Our mobile units are equipped with the latest technology, used by a team passionate about veterinary care.
Our state-of-the-art veterinary clinics act as our regional 'hospitals', providing comprehensive facilities where pets can be taken when they require in-clinic care such as surgeries, x-rays or dental procedures.
No matter what level of care your pets needs, we can be there for you and your pet. 
Our Pet Euthanasia Services:  
Our pet euthanasia services include:
A discussion with you about your concerns, thoughts, or questions surrounding euthanasia. 

Mild sedation to help ease any discomfort; you deserve one last memory of your pet calm and comfortable. 

Euthanasia, the final gift. 

Notification to your family veterinarian of your pet's passing; a professional courtesy so they can update their records.  
When you call the House Call Vet you can know that we bring with us the full weight of all modern science and the latest developments in veterinary care.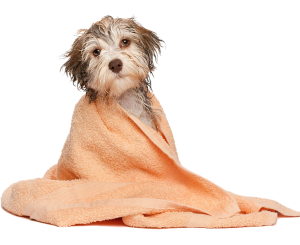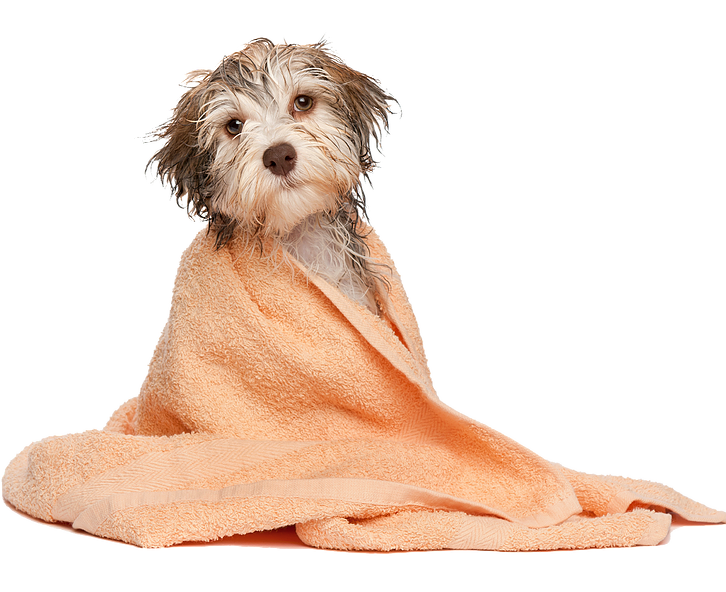 The procedure will be explained once the veterinarian arrives, according to your interest level and comfort. Feel free to ask questions if needed. Everything will be done at the pace you and your pet dictate.  

The actual procedure is quite simple and peaceful: except under extreme or emergent circumstances a sedation injection is given to ensure your pet is comfortable. Once you and your pet are ready, the final euthanasia medication is given, usually in a vein. It works very rapidly, only seconds in most cases. The veterinarian will then confirm that your pet has passed on.  

After, you may continue to spend as much time as you need. 
Why Choose Pet Euthanasia At Home
Deciding whether to choose at-home pet euthanasia? The decision to euthanize a beloved pet is one of the most heart wrenching decisions pet lovers have to make. Every pet family with an ill, ageing pet hopes their pet will die peacefully asleep curled up in their bed. I am also certain pets rarely die peacefully in their sleep, forcing most pet families to make a decision to euthanize their favourite fur baby. Not only do they have to decide when, but also where. I frequently talk with pet families about the pros and cons of home
If you need to call on us for emergency veterinary care, we are available from 7 am until midnight. Our mobile vet service is ready anywhere in the Brisbane area.
At home pet euthanasia offers an array of advantages to help make this sad time easier:
We are supported by an experienced team of veterinary nurses and technicians, as well as dedicated reception and administrative staff.
Our mobile vet clinic units (MVUs) act as our consult rooms, fanning out from our clinic bases each morning to see pets across Brisbane. Our mobile vet clinic units are equipped with the latest technology, used by a team passionate about veterinary care.
Our state-of-the-art vet clinics act as our regional 'hospitals', providing comprehensive facilities where pets can be taken when they require in-clinic care such as surgeries, x-rays or dental procedures.
For some pets, trips to the vet can be extremely stressful. We help our clients say goodbye to painful vet trips by conducting appointments in the comfort of their own home!
Our Mobile Vet Clinic Units are equipped with microscopes, scales, diagnostic equipment, and a fully-stocked pharmacy so that most pets can be treated at home. If in-clinic care is needed, we provide complimentary patient transport to and from our surgeries.
Our veterinarians do house calls for our client's pets to be treated and tested. This involves a comprehensive health check to address any questions they may have about their furry friend and recommend the best method of care if appropriate. Annual health reviews and appointments will aid in diagnosing , treating and even avoiding issues before they get serious.
Consultation and review of health shall cover:
Cardiac examinations
Dental checkup and examination
Checks eyes and ears
Weight monitoring and joint mobility tests
Laboratory work such as blood checks, lump sampling or urine testing (at extra cost if required)
We offer a wide range of professional veterinary care to our patients located in your daily clinics. Our innovative mobile services also allow us to provide compassionate home-palliative care services to our patients.
Our vets have a soft spot for both our elderly pets and our cherished patients afflicted with very serious terminal illness. We believe that responsible pet ownership is vital for the entire life of your pet and our vets are trained in the comfort of their own home to provide the best advice and treatment for your pet.
Our patients are assigned their own personal vet who can oversee the medical case and needs of your pet, from pain relief, bandage adjustments, to your pet's medicine. Our client's doctor will support both their pet and themselves through this tough time and give daily check-ups and calls to ensure the treatment plan is safe.
The House Call Vet provides a loving and compassionate Home Euthanasia service and will assist our customers with their preferred aftercare or cremation.
"No matter what level of care your pets needs, and regardless of whether you prefer in-home or in-clinic appointments, we can be there for you and your pet!"
The team at Kenmore have been incredible. Thank you.
Prompt service and fast response to enquires and emails and the team that arrived were brilliant, kind and compassionate with my cat and prices are not marked up because they're mobile.
We have nothing but praise for the HCV team. They have been taking care of our Maremma sheepdog who is elderly and has low mobility due to arthritis. Our beautiful lady was seriously unwell late last year and the support, care, and attention we received...
Fantastic Service! The Ladies were very nice and the dogs were at ease being at home.
We said goodbye to our beautiful little Bella today. Thank you Hannah for your kindness and consideration during this very difficult time in our lives. The house call vets are truly amazing people and I highly recommend them.
Bulimba's Leading Mobile Veterinary Practice