Every pet owner understands the importance of regular vet visits. Not only do these check-ups help to diagnose any underlying conditions, but they also offer peace of mind that your pet is in good health.
While there are a number of reasons a pet owner may not use a vet clinic again, remaining loyal to one clinic can have a number of benefits. In this post, we outline the reasons why pet owners should stay with one vet.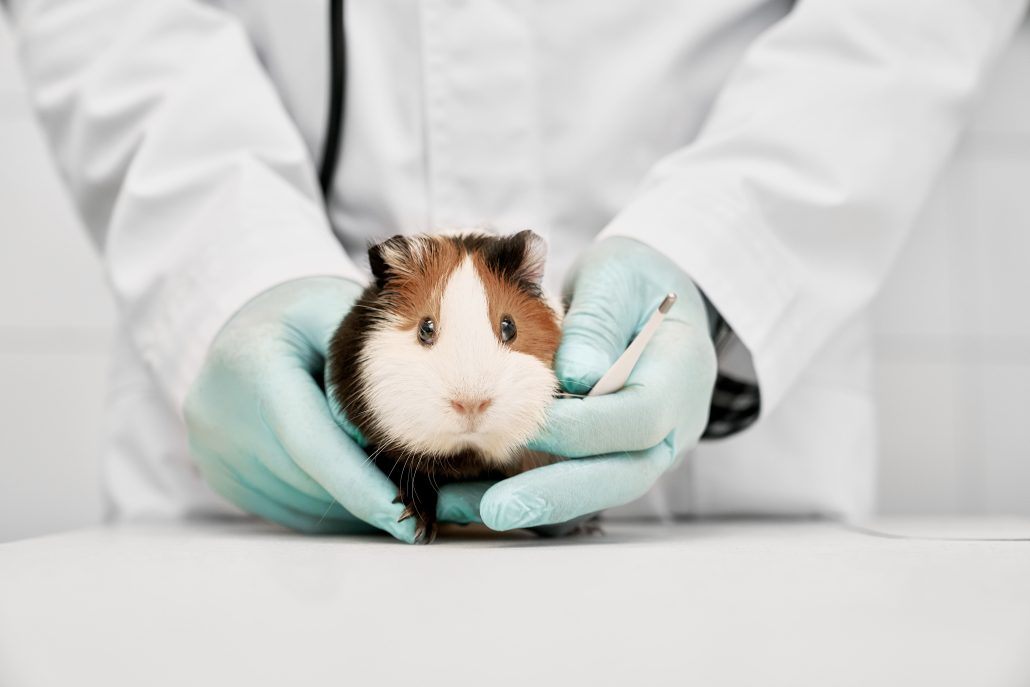 It is common for many pet owners to use multiple vets simultaneously with surveys showing that an average of 25% of vet clinic clients are lost every year. This can be attributed to a number of reasons including the passing of a pet, the client moving away, another vet being closer or offering more services or amenities.
Another reason for using more than one veterinary clinic is service times. Many pet owners will use a regular vet for the day-to-day-care but will use an emergency vet for emergencies and times when their regular vet is not available, especially over the weekend or public holidays.
Whatever the reason, in many cases a shift in vets means that crucial medical records are left behind, leaving the new vet without valuable information needed to assess your pet's health.
Why Use One Vet Throuhout Your Pet's Life
Having a regular vet is important to effectively manage your pet's health and well-being. This offers a number of benefits including:
For both pet and owner, a trip to the vet is already daunting, without having to meet with someone new. Regular vet visits also help to build a relationship between the vet, pet and owner.
Having a regular vet practitioner who knows your pet and its needs can help to put both at ease. This can be especially important in times of emergency when your vet needs to administer care and treatment in a timely manner.
Using the same vet for regular check-ups and treatment will help to build a history of your pet's health. This also allows for a better understanding of any changes in behaviour, diet or overall well-being.
A new vet may not be aware of the correct medication, dosage or diagnostics that have been done and how this has been working for your pet in the past.
Sticking to one vet also helps to save time and money as records are already kept on file and there is no need for further testing or repeating exams, such as x-rays and blood tests.
Effective Long-Term Monitoring and Treatment
In cases where pets require ongoing treatment and care, a consistent vet will be able to provide better monitoring and care.
Your regular vet will have a good understanding of your pet's needs and can adjust treatments over time, as well as recommend lifestyle changes for both pet and owner that could help with recovery or ongoing management.
It is common for pet owners to turn to the internet for advice on their pet's health, however, a vet is able to provide informed and accurate advice that has been tailored specifically to your pet
This can include dietary changes, lifestyle modifications, annual vaccinations or treatments. It also gives the pet owner confidence in knowing they are providing personalised and informed care for their pet.
Choosing The Right Veterinarian
No two vets are the same and it's important to find one that works best for you and your pet. This is something you should carefully consider when selecting a vet clinic. Before making a long-term commitment, here is what you should consider:
It's important to find a vet clinic with experienced and qualified practitioners who have the necessary knowledge and expertise to handle any situation.
Reviews & Recommendations
A great way to get an idea of the level of service and quality provided by the clinic is to read online reviews and word-of-mouth recommendations from friends and family who have used the vet in the past.
It's also important to consider proximity to your home. Having a vet close by can make it easier for regular check-ups, as well as being more convenient in cases of emergency.
It's also important to consider the cost of services and payment options offered. Many vet clinics offer a range of payment options including cash, EFTPOS, and credit card payments, as well as payment plans for certain services and treatments. Having an understanding of the costs involved with pet care can help you budget for any future
A good vet clinic should also be clean and well-maintained, with hygienic practices in place. This helps to ensure the health and safety of both pets and staff.
Need A Regular Vet For Your Companion?
The advantages of sticking with one vet are numerous and can help to ensure your pet is receiving the best possible care. 
If you are considering using a new vet for your pet, make sure to take into account all of the factors mentioned above before making a decision. With careful consideration, you can be confident that you have found the right vet for your companion
If you are looking for a new vet, The House Call Vet can provide your companion with the care and attention they deserve. 
From in-clinic treatments and regular care to after-hours emergencies, we are your one-stop vet for all your pet's care needs. 
We also offer fully equipped mobile veterinary units, allowing us to provide efficient and affordable care in the comfort of your own home. For more information, contact us today!