Is this the best time of year to go camping with your dog or what?! After a long and busy year, no doubt you're in need of some overdue R&R in the great outdoors to reconnect with nature and spend some serious downtime with your loved ones – both human and furry.
We're so lucky in this part of south-east Queensland to have so many great camping grounds that are pet-friendly. There's nothing worse than having to leave your beloved pooch with a family member or worse, doggy daycare, while you scamper off on holiday. While national parks are off limits to protect the native wildlife, there are plenty of places that will happily welcome you and your four-legged friend.
Check out a few of our favourites!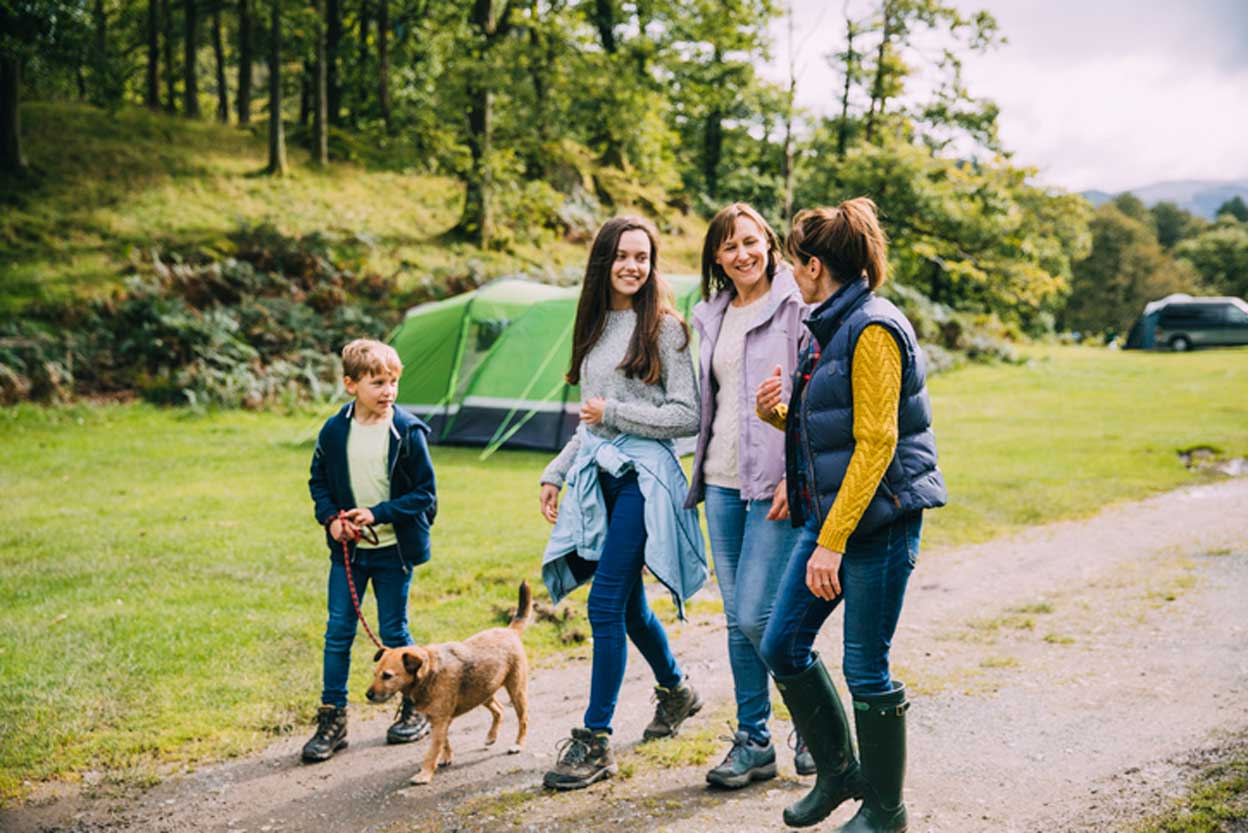 Boreen Point
Sunshine Coast
www.noosaholidayparks.com.au/boreen-point
Lake campers will absolutely love taking their fur babies to Boreen Point. This dog-loving camping spot is located smack bang on the sandy banks of Lake Cootharaba. Wake up to the water just a stone's throw from your site overlooking this majestic setting. You'll be surrounded by natural bushland perfect for hiking and bushwalking if the mood takes you. You'll have to fill out a dog application form and book outside the peak period to get access for your pooch, but it's well worth the wait.
Esk Caravan Park
Esk
http://www.eskcaravanpark.com.au/
Just 75 minutes from Brisbane, Esk Caravan Park is surrounded by soaring hillsides in the beautiful Brisbane Valley. There are lots of facilities here including a swimming pool, outdoor fireplace and entertainment area making it a great spot for those who prefer camping with a few perks. Lakes Wivenhoe and Somerset are both a short drive away too offering a range of water activities.
Neurum Creek Bush Retreat and Campground
Neurum
http://www.ncbr.com.au/
When Neurum Creek Bush Retreat and Campground says they're pet-friendly, they mean it. While some camping grounds appear to be only pet-tolerant, the good folk at Neurum Creek will make you and your pet feel welcome. In fact, they "encourage you to bring your furry friend with you as it can be a very enjoyable experience." And the It's Not That Hard To Be Nice Award goes to… Neurum Creek! Just over an hour from Brisbane and 12 minutes from the township of Woodford, Neurum Creek borders the beautiful Mt Mee state forest.
And here are our top tips for camping with dogs: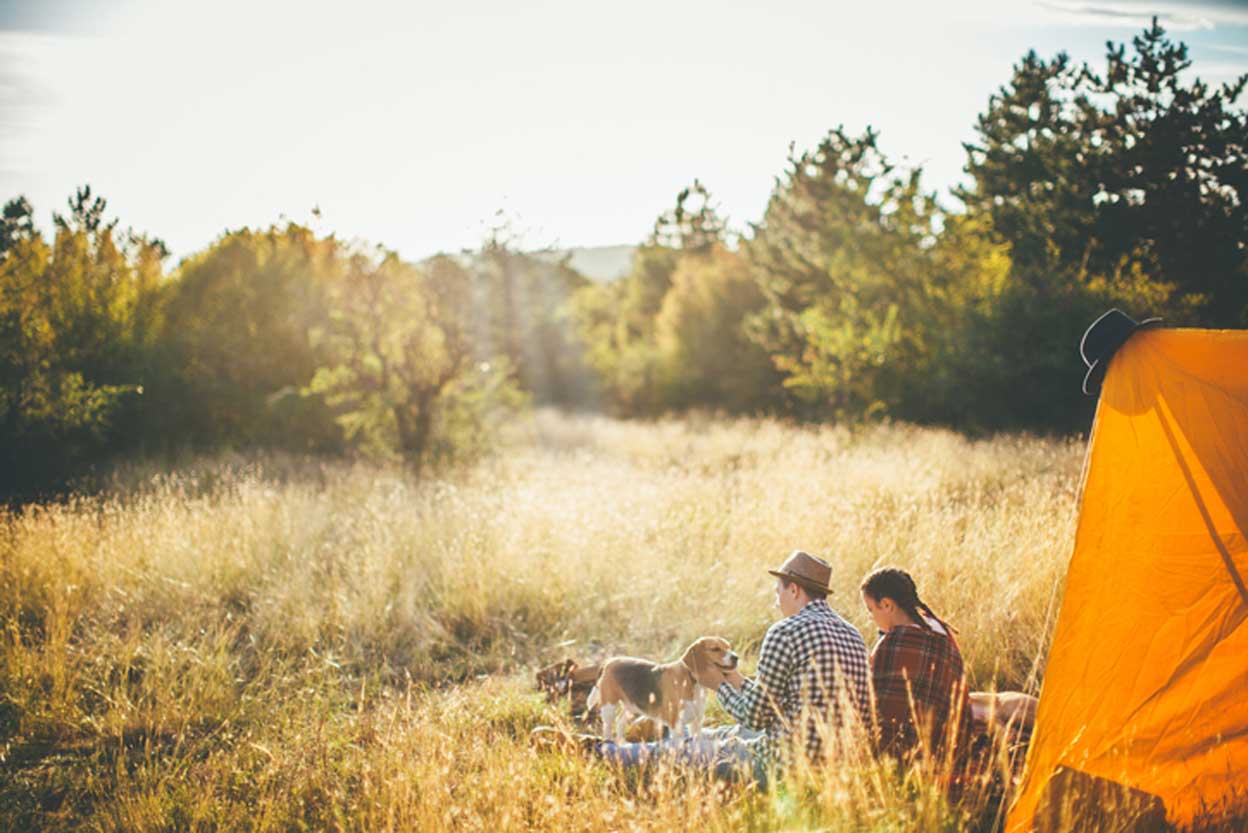 Make sure your dog's vaccinations are up to date.
---
Always check for signs about keeping dogs on a leash when you're out and about. Not only could this save you from getting a nasty fine, but it will help protect your dog and the native wildlife too.
---
Make sure your dog is always wearing its collar with ID.
---
Check for the closest 24-hour vet and store their number in your phone in case of an emergency.
---
Ensure your dog's tick prevention is up to date and tick-search them regularly.