For pet emergencies and on-location medical care, we are the top mobile vet in Brisbane
Looking A Mobile Animal Doctor?

Need a mobile animal doctor? We understand how stressful trips to the Vet can often be for owners and their pets. Our mobile animal doctor clinics, which operate Brisbane wide are designed to solve this problem.
Looking for a mobile animal doctor? Our mobile animal doctor service comes to your home and during the coronavirus outbreak, you can leave your pet in a cage or secured near the front of your property. No matter where you live in Brisbane our mobile team of animal doctors is available to help. Our consult fee starts from just $79.50.
When you need a mobile animal doctor you can rely on us to arrive on time and with everything we need to give your pet the best care in Brisbane. Mobile vet care is about accessibility and trust. And we've been investing in research and hiring the best people in the industry for the last 10-15 years.
 The House Call Vet is a modern home visit animal doctor that combines traditional veterinary clinics with an advanced house call service. With our fleet of house call vehicles and network of veterinary hospitals, we can care for pets across Brisbane.
Our mobile animal doctor/mobile veterinary units (MVUs) act as our consult rooms, fanning out from our clinic bases each morning to see pets across Brisbane. Our mobile animal doctor units are equipped with the latest technology, used by a team passionate about veterinary care.
Our state-of-the-art mobile animal doctor units act as our regional 'hospitals', providing comprehensive facilities where pets can be taken when they require in-clinic care such as surgeries, x-rays or dental procedures.No matter what level of care your pets needs, we can be there for you and your pet.
Why Choose A Mobile Animal Doctor?
Mobile animal doctors have recently been popping up in cities around the country. This is because mobile animal doctors can help your pet get their annual wellness exam, as well as other treatments, without the stress of traveling.
Mobile animal doctors will travel to your home and have the ability to perform all routine services such as blood tests, x-rays, vaccinations, urinalyses, and anesthesia.
There are a lot of good reasons to choose a mobile animal doctors that will make wellness exams and treatment easier for both you and your pet.
Less Stress For Your Pet
When your veterinarian comes to your home, your pet can relax in their own familiar environment without getting whisked away to a clinic full of new sounds, smells, and unfamiliar critters.
A trip to the veterinarian can be very stressful for a pet. In fact, it can lead to anxiety around car rides and travel in the future, even when you're not taking your pet to the vet.
Its Safer
When you go to an animal doctor's office, you never know what kind of parasites–like fleas–or illnesses your pet might be exposed to in the waiting room or on the exam table.
When an animal doctor comes to your home, the waiting room will be your living room, and you will know the medical history of all the other critters in that waiting room.
Avoiding these risks is especially helpful if your pet has a compromised immune system.
Better For Multiple Pets
In multi-pet households, it can be a huge challenge to get annual wellness exams for all of the animals.
Either you're making several trips per year, or you're packing everyone up all at once, which has its own challenges. Using a mobile animal doctor is a great way to schedule all of your annual checkups and vaccinations at once without the stress and hassle of crating and transporting everyone.
Accurate Results
To get the most accurate results from an exam, your pet should be as relaxed as possible. Anxiety can throw off the results of basic vital signs such as blood pressure, respiratory rate, temperature, and pulse rate. Choosing a mobile animal doctor can help provide you with accurate diagnostics about your pets.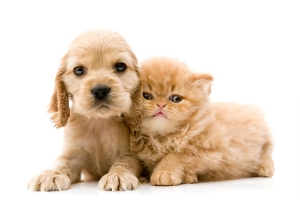 Our Mobile Animal Doctor Services 
Routine Consults
After Hours House Call
Digital X-Ray
Vaccinations
Dental Procedures
Ultrasound
Euthanasia
Desexing
Minor to Complex Surgeries


When you call the House Call Vet you can know that we bring with us the full weight of all modern science and the latest developments in veterinary care.
Mobile Animal Doctor – Day Service
For some pets, trips to the Vet can be extremely stressful. Say goodbye to painful vet trips and book your next appointment in the comfort of your own home!
Our Mobile Animal Doctor Units are equipped with microscopes, scales, diagnostic equipment, and a fully-stocked pharmacy so that most pets can be treated at home. If in-clinic care is needed, we provide complimentary patient transport to and from our surgeries.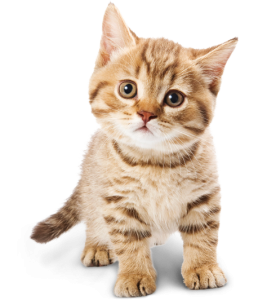 Our mobile/home visit vet teams are equipped with microscopes, scales, diagnostic equipment, and a fully-stocked pharmacy. This means your pet gets the same level of care is they would in our clinics.
No travel fees anywhere in Brisbane.
Mobile Veterinary Units that bring the clinic to your door.
A vet AND nurse at EVERY consultation.
Your pet is always handled safely and gently.
No more stressful car rides or crowded waiting rooms.
We fit into your schedule.
We learn more about your pet by seeing where they live.
Calmer pets mean easier handling and more meaningful examination (heart rate, blood pressure).
A mobile laboratory with microscope, centrifuge, and multiple in-house tests (e.g. parvovirus, heartworm).
A mobile pet pharmacy with a complete range of drugs normally stocked in a veterinary clinic.
A safe patient transfer ambulance – complete with oxygen, intravenous fluid pumps, and secure enclosures.
A mobile office with laptops, printers, and credit card facilities.
At every consultation, we also bring advanced medical equipment for assessing blood pressure, oxygen saturation, heart electrical activity, eyes and ears
Mobile Animal Doctor - Night Service
If you need to call on us for emergency veterinary care, we are available from 7 am until midnight. Our mobile animal doctor service is ready anywhere in the Brisbane area. This means you 'precious' can get in-home care for pets with illnesses that do not require in-hospital emergency care.
Any conditions that usually can be dealt with at home include – coughing, sore eyes, itchy skin and ears, limping, vomiting and diarrhea, and urinary issues.
We are also able to offer after-hours palliative care and home euthanasia.
If you are unsure if your pet should be seen by our after-hours team call us on 1300 838 868, and we can help you to decide.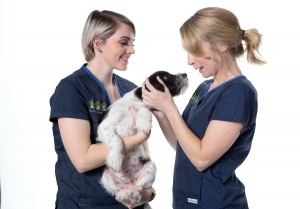 "No matter what level of care your pets needs, and regardless of whether you prefer in-home or in-clinic appointments, we can be there for you and your pet!"
The team at Kenmore have been incredible. Thank you.
Prompt service and fast response to enquires and emails and the team that arrived were brilliant, kind and compassionate with my cat and prices are not marked up because they're mobile.
We have nothing but praise for the HCV team. They have been taking care of our Maremma sheepdog who is elderly and has low mobility due to arthritis. Our beautiful lady was seriously unwell late last year and the support, care, and attention we received...
Fantastic Service! The Ladies were very nice and the dogs were at ease being at home.
We said goodbye to our beautiful little Bella today. Thank you Hannah for your kindness and consideration during this very difficult time in our lives. The house call vets are truly amazing people and I highly recommend them.
Bulimba's Leading Mobile Veterinary Practice