What Are The Risks During The Holidays?
The countdown has started and the festive season is upon us. What a joyous time of year it is! However, for many of us, there are a million things to do, from gift shopping, wrapping, family get-togethers and more, it's easy to forget that the holidays are an especially hazardous time for our pets. While we all want to enjoy the festive cheer with our family, human and four-legged, it is important to be aware of the common risks for pets during the holidays.
It is that time of year where pet owners need to exercise a little more caution and awareness. We have put together a list of risks and hazards to be aware of this holiday.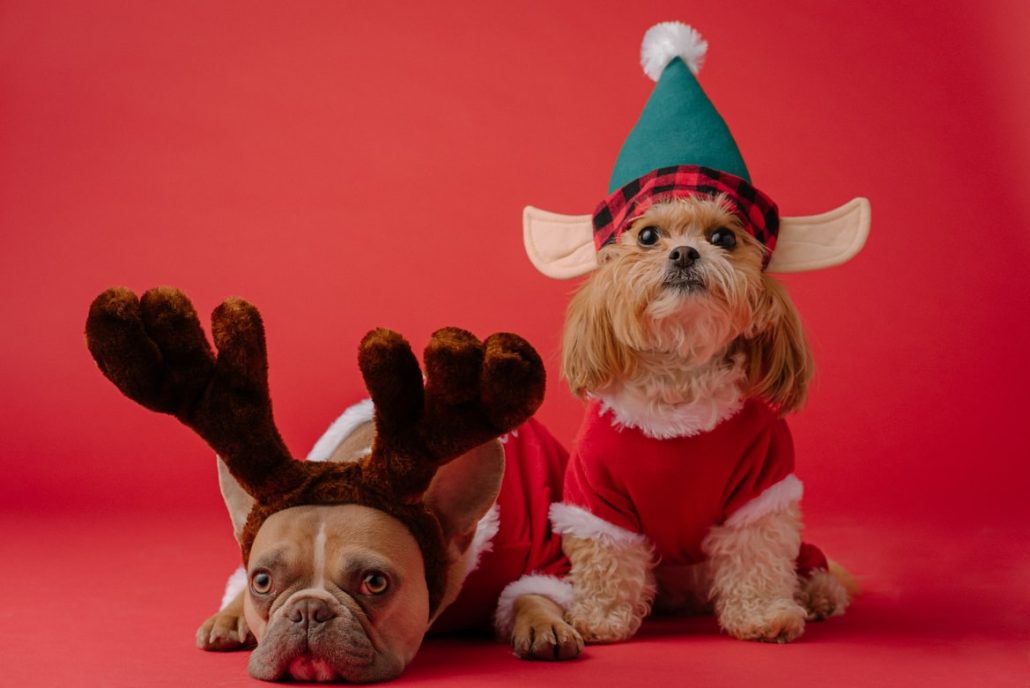 Chocolate, Mince Pies, Pudding & Nuts
The holidays and Christmas is a time of temptation, enticing smells and new tastes to explore. However, our pets cannot share in all of our indulgences.
Chocolate is highly toxic to dogs and cats and can cause vomiting, diarrhoea, rapid breathing, increased heart rate, tremors and seizures. Similarly, grapes, raisins, currants and nuts that are found in traditional Christmas food are not safe for your pet and should be kept away from your furry friends.
As little as a tablespoon of alcohol can cause severe liver, kidney brain damage in animals. During this time of year, alcohol is present in a number of holiday foods such as fruit cake and should be kept out of reach.
Holiday Decor & Gift Wrapping
While they can be beautiful and give your home the perfect festive atmosphere, holiday decor and gift-wrapping can pose a danger to your furry family members. Our pets are naturally curious and seemingly new objects to sniff, chew, climb and smell are tempting! However, if ingested it can get stuck in their stomach and intestines resulting in emergency vet visits and surgery.
Whether they are gifts or used as decor, it is crucial that you are aware of what plant you bring into your home, as many common house plants are incredibly toxic and dangerous to our pets. Plants to avoid, especially during the holidays include Azaleas, Chrysanthemums, Ivy, Lily, Holly and Mistletoe.
With the festive season comes an increase in visitors to your home. While some pets love the attention, for many, this change in routine can be stressful. Cats especially can be negatively affected by this stress and anxiety. This can lead to a change in appetite and behaviour that if left untreated, can cause significant health problems for your companion.
To help keep your pet safe and avoid unnecessary stress, ensure your pet has a comfortable space that is away from noise and activity. If you find your companion is overly stressed, be sure to consult with your veterinarian about possible solutions. At The House Call Vet, we are happy to help you keep your pet as happy and healthy as you are this season.
Keep You Companion Safe This Season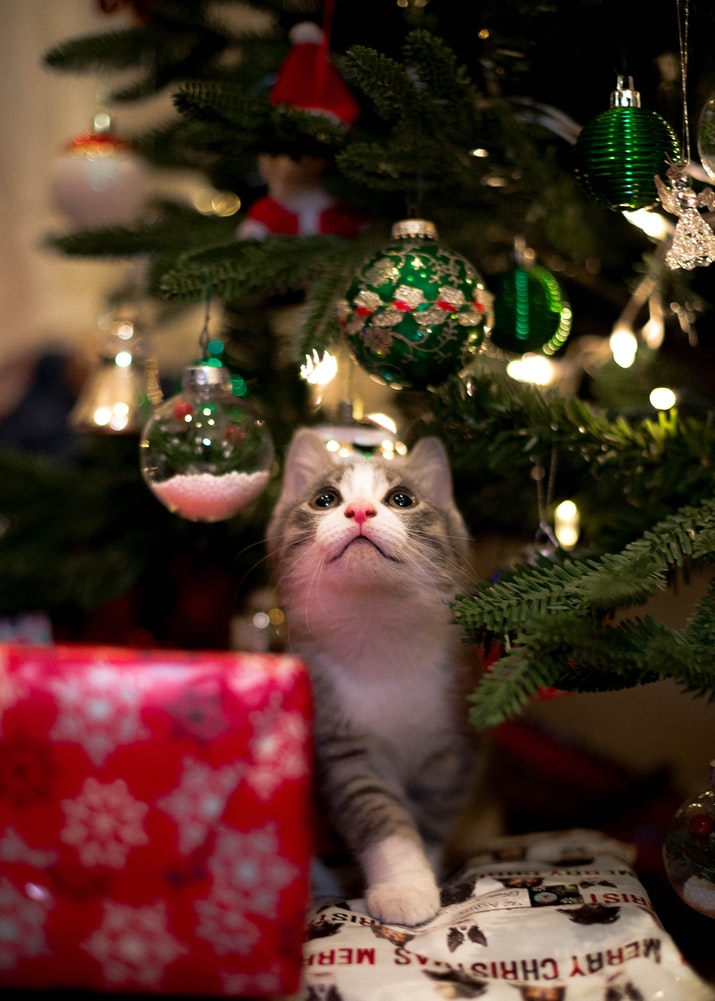 The last thing any pet owner wants to do is be stuck at the Vet during the holidays. Not only is this stressful (for both you and your pet) but it can be costly too! By understanding the risks and taking the necessary precautions you can help ensure you, your family and your pet will enjoy a healthy holiday season.
The House Call Vet is an Australian owned and operated veterinary clinic dedicated to providing exceptional care to your pets at our clinic and at the convenience of your home! To learn more about The House Call Vet and how we serve you, get in touch today.
Standard Clinic Consult are from 8am to 6pm and our House Call Consults are from 7 am to midnight. Open 7 days a week, we are there for you and your pet, no matter what level of care they need.