Valentine's Day is a special occasion to show love and appreciation to those we care about. And for many of us, that includes our furry companions. This Valentine's Day, why not celebrate with the one who has been by your side through thick and thin?
There's no denying that the love between a pet owner and their furry friend is truly special and unique. Our pets bring so much joy and love into our lives, and it's only fair that we return the favour. In this blog post, we'll explore ways to celebrate Valentine's Day with your pet and give you some ideas for gifts and activities that will make them feel loved!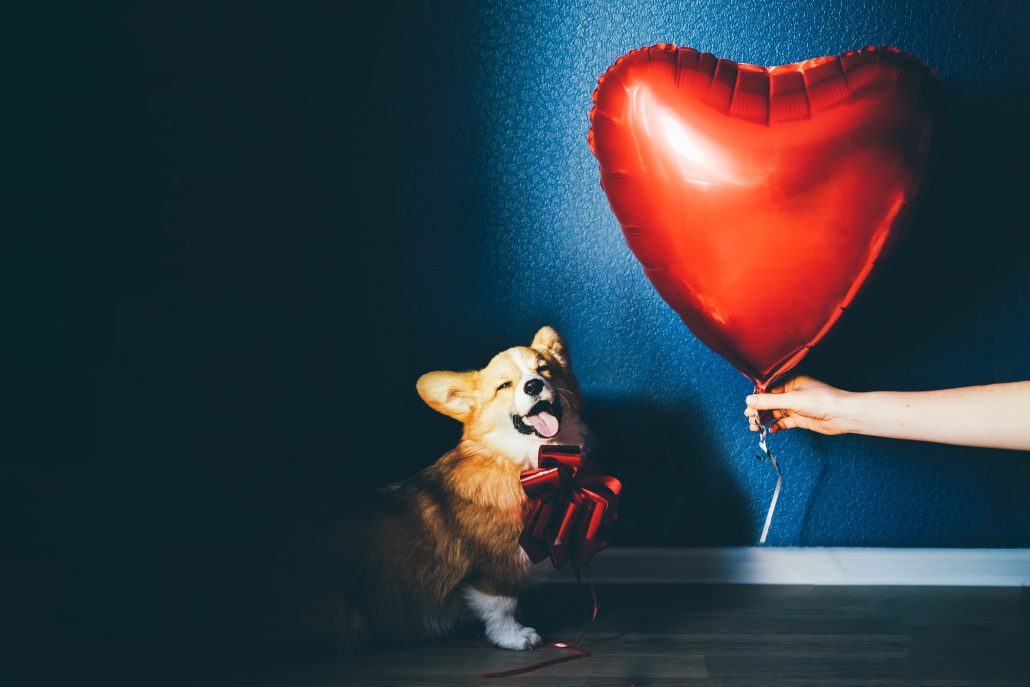 The Benefits of Celebrating Valentine's Day with Your Pet
Our pets are our loyal companions. They are our best friends and a constant source of unconditional love and affection. Celebrating Valentine's day with your pet offers a host of benefits and is a great way to show them how much they mean to you and make them feel special.
It's important to remember that your pet is a part of the family and they should be included in celebrations and special moments and celebrating Valentine's Day with your pet is a wonderful opportunity to strengthen the bond between you and your companion.
Not only is it a chance to show your love and appreciation for your pet, but it also allows for quality time to be spent together. Engaging in activities such as going for a walk, cooking a special meal, or simply giving them snuggles and kisses, can foster deeper levels of trust and understanding between you and your pet.
Additionally, these small acts of love and affection can also create a sense of security and comfort for your pet, which can lead to a more fulfilling and content relationship.
Making Memories to Last a Lifetime
Celebrating Valentine's day with your pet offers a special opportunity to create lasting memories with your beloved pet. Not only do they serve as a reminder of the special bond you share with your pet, but they also capture the love and affection that you have for one another.
Not only does this allow you to slow down, and appreciate the moment, but these memories can serve as a source of inspiration and motivation for the future. Afterall, these memories will remind you of the joy your pet brings and encourage you to continue to create such special moments together.
Bringing Joy and Happiness
From spending times with loved ones, to finding the perfect gift or even spending it alone Valentine's day can be stressful! Taking the time to celebrate with your furry companion allows you to escape the daily stress and distractions, and to focus on the things that truly matter.
The simple act of spending quality time together and showing your love and appreciation for your pet can have a profound impact on both of your lives.
Your pet will be thrilled to spend time with you and will appreciate the extra attention and love that you show them. In turn, you will feel happy and fulfilled knowing that you are making your pet happy. Seeing your pet's joy and contentment can bring a sense of satisfaction and happiness in your own life – with studies showing that pet owners have lower stress levels and are less likely to suffer from depression.
Creative Ideas for Celebrating Valentine's Day with Your Pet
Giving your pet their own space is essential in building trust. This means not pushing them too far out of their comfort zone and respecting when they need to retreat or hide away for a bit
Ensuring that they have their own safe spot will help them feel secure and more likely to come to you when they need attention or comfort. This is especially important for cats, who are more independent and need plenty of alone-time.
Cooking a special meal together
Cooking a meal together is a great way to bond with your pet on Valentines day. It's a fun and interactive activity that can be enjoyed by both you and your furry companion. Not only is it a great way to spend quality time together, but it also offers a number of benefits for your pet's health and well-being.
When cooking for your pet, you have the opportunity to control the ingredients and ensure that they are getting the nutrients they need. This can be particularly beneficial for pets with food allergies or dietary restrictions. Additionally, cooking a meal together allows you to bond over the preparation and cooking process, and the end result of a delicious meal they can enjoy! These can include: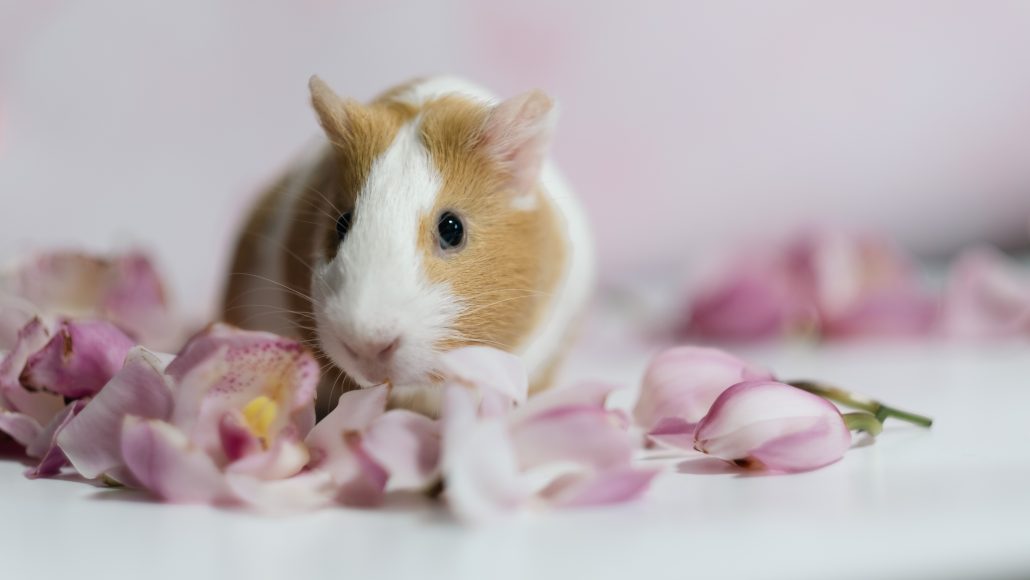 Going on a romantic walk or hike
Spending time outside is another great Valentine's day celebration. Not only is it a great way to enjoy the beautiful outdoors and spend quality time with your companion, but it also provides a number of benefits for both you and your pet.
A leisurely walk through the park is great for when you want to relax while a more adventurous hike in the mountains can provide a more exciting challenge for both of you. This will not only provide your pet with new sights and smells, but also provides you and your pet with much-needed exercise and fresh air! To make your experience more enjoyable, consider bringing snacks or even their favourite toy!
Having a spa day together
We all deserve a day of pampering – even our furry companions! Not only will your pet enjoy the extra attention and pampering, but it's also a great opportunity for you to give them a thorough grooming.
Start by giving them a nice bath, using a quality shampoo and conditioner to leave their coat shiny and soft. Then, give them a good brushing to remove any tangles or mats. Trim their nails and clean their ears. This will not only make them look and feel great, but it will also help to maintain their overall health.
Not only do they get to enjoy extended amounts of scratches and pats, but you get to enjoy a clean and happy pet!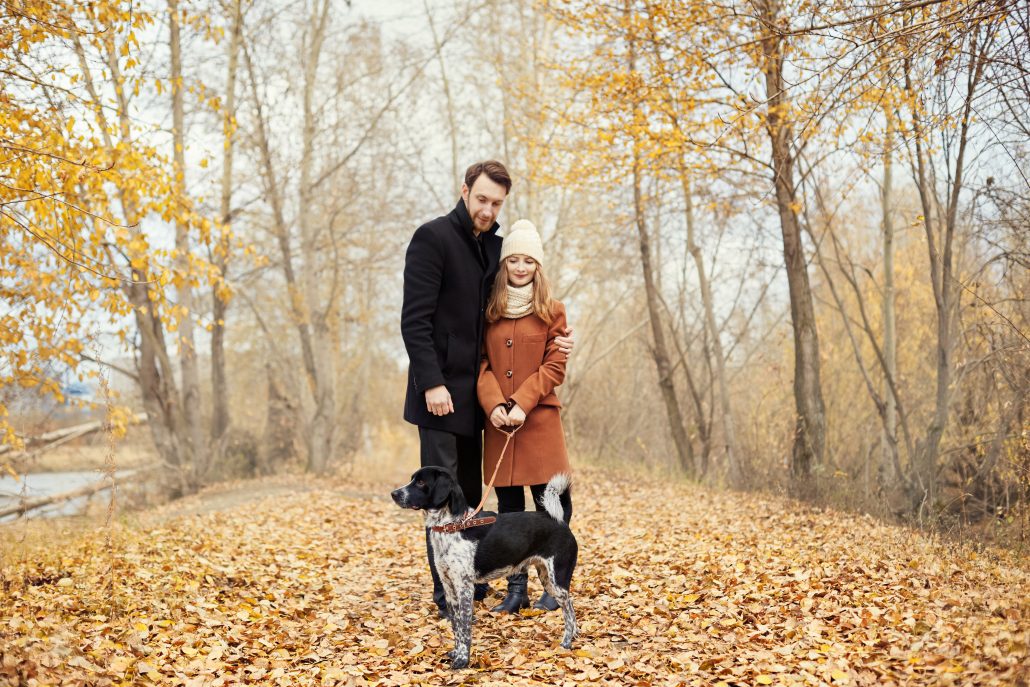 Who doesn't love a picture of the cutest pets in the world? Creating a photo shoot or taking a cute picture with your pet is a great way to celebrate Valentine's Day and to capture the special bond you share. Whether you decide to do it yourself or hire a professional photographer, the end result will be a lasting keepsake that you can cherish for years to come!
You can take a casual photo of your pet lounging around the house, or while you are out and about. You can even pick out a cute outfit or decide on a theme to make your photos even more special. The possibilities are endless!
Giving your pet a special gift or treat
Why not spoil your pet for Valentine's day? There are many options to choose from, whether you want to get them a new toy to play with, a special treat to enjoy, or a cozy blanket to snuggle up in.
If you are looking for something more practical, consider getting them something that will improve their quality of life, such as a new bed or grooming tool. A new bed will provide them with a comfortable place to sleep and rest, while a grooming tool will help keep their coat healthy and shiny.
You can also personalize the gift for them like a collar with their name on it or a customized bowl with their picture on it. Whatever you choose, your pet will love the extra attention and will appreciate the thought that you put into their gift.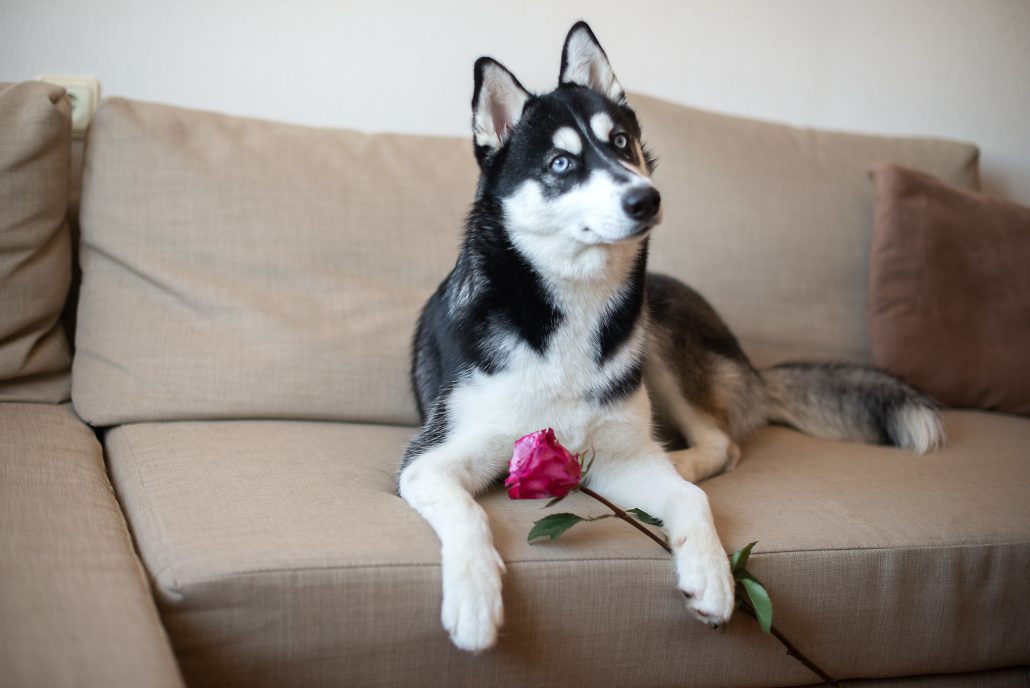 Safety Tips for Celebrating Valentine's Day
While Valentine's day is filled with love and joy, it is important to keep safety in mind while celebrating. This holiday is synonymous with chocolates and a variety of sugary treats – many of which are not suitable for our four-legged companions. Be sure to check that any treats or ingredients that you give to your pet is safe and appropriate.
Additionally, it's important to plan activities that are suitable for your pet's health and age. If your pet is older or has health issues, going on a long hike or walk may not be the best idea. Instead, opt for a shorter walk or a leisurely stroll in your local park.
When planning any activities, be sure to keep an eye out for any hazards in and around the environment. This includes potential dangers such as toxic plants, sharp objects, or uneven terrain.
If your pet does ingest something they shouldn't or is displaying abnormal behaviors, be sure to get in touch with your vet as soon as possible.
With a little bit of planning and caution, you can ensure that your Valentine's Day celebration with your pet is safe, enjoyable, and filled with love and joy.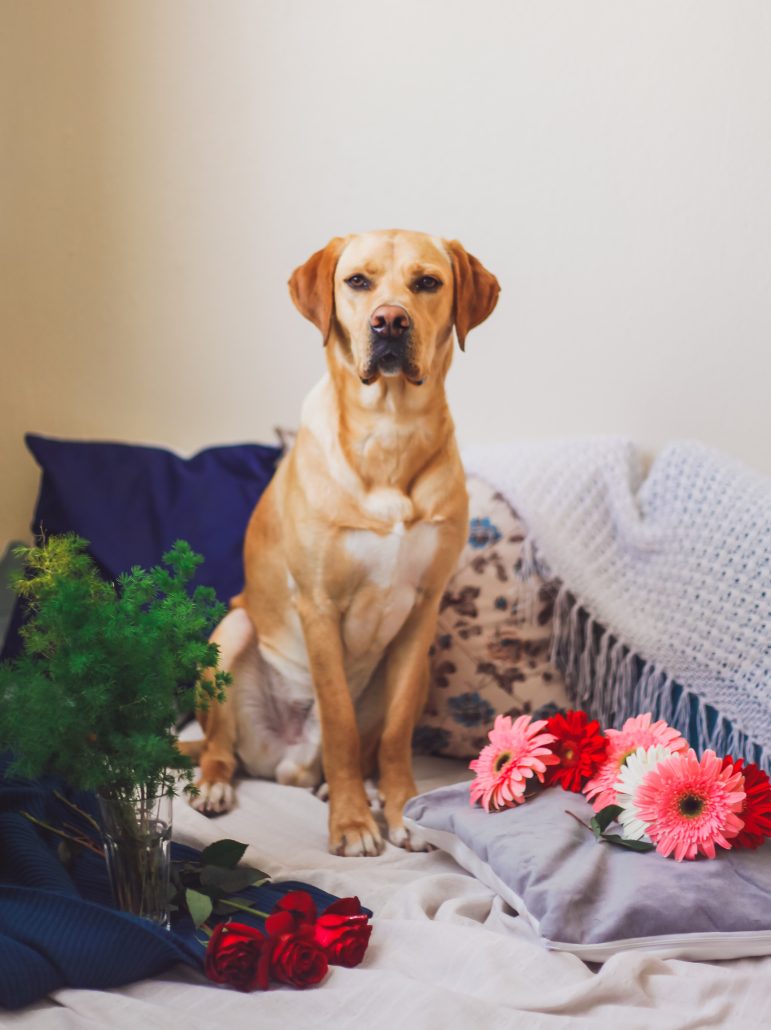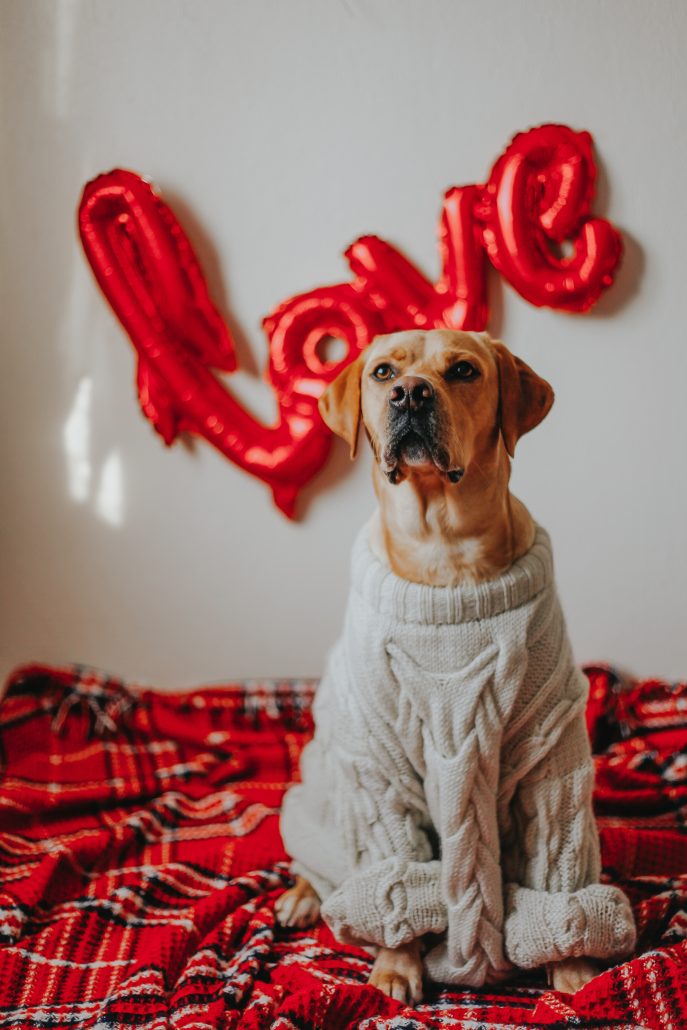 Celebrating Valentine's Day with your pet is a wonderful way to strengthen your bond and create lasting memories. Whether it's cooking a special meal together, going on a romantic walk or hike, having a spa day, creating a photo shoot, or giving your pet a special gift or treat, there are countless ways to show your love and appreciation for your furry companion.
Remember to keep safety in mind and to always consult with your veterinarian if you have any concerns. The House Call Vet are always available to offer advice and guidance when it comes to the health of your pet as well as emergency care when they need it.
So go ahead and plan a special day for you and your pet, and enjoy the special bond you share!