Knowing how to keep your pets healthy and happy has never been easier thanks to the huge variety of apps available on smartphones and tablets. Take a look at our list of five of the best apps for pet lovers.
Paw Tracks – free
When your dog is being cared for by multiple people with busy schedules, this app will help keep you organised. You'll never be left guessing when the dog was last fed, taken for a walk, or did its last business with this handy app that instantly shares information with your dog's "caretakers". You can also use the GPS feature to track your walks to let other users find and join you, log the distance travelled and time the duration to make sure your dog is getting enough exercise.
P5 Dog Training App – free
This app offers a heap of information to train your puppy or dog, teach them tricks and help them learn basic obedience. The video training tutorials give you tips to help you bond with your pet and teach your dog skills such as the "roll and retrieve" and "close toss". The activity tracking software also allows you to set goals for you and your pet, helping you to achieve them along the way.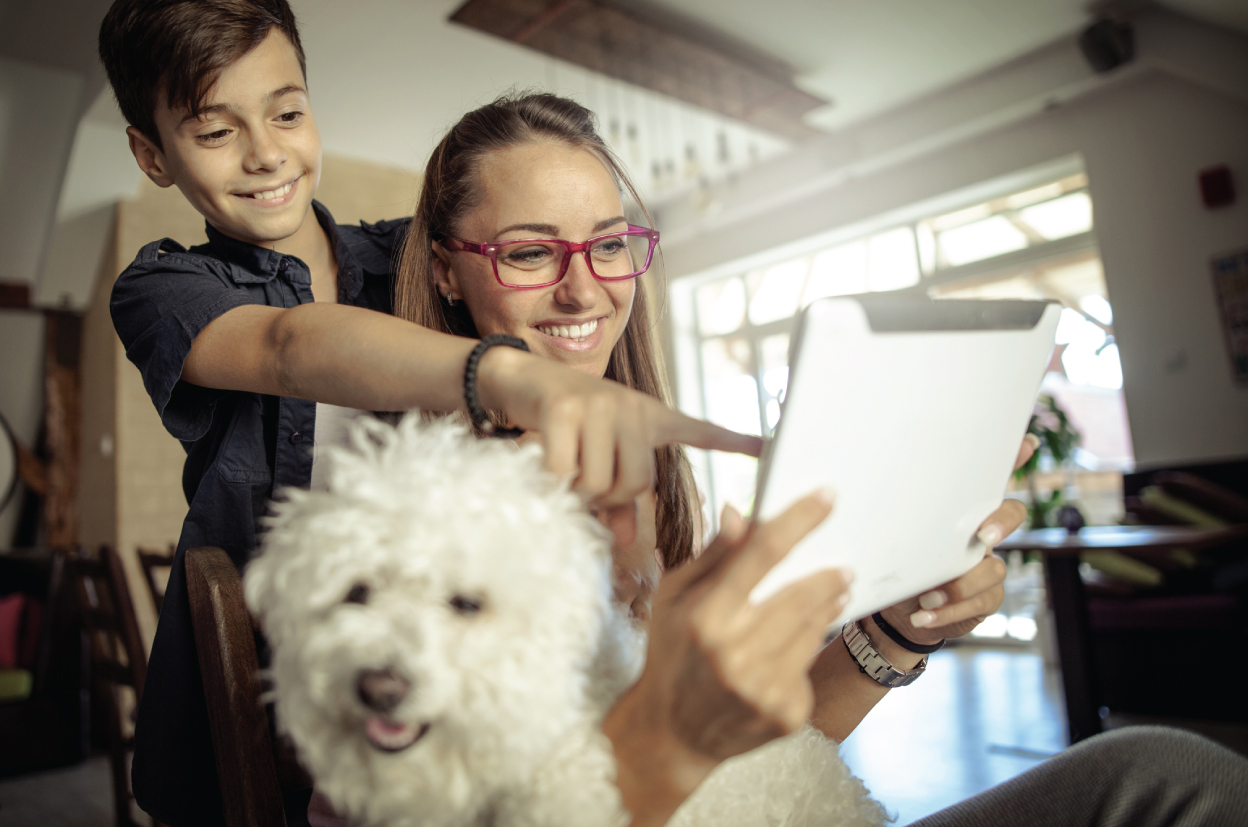 Twindog – free
You've heard of the dating app Tinder – now there's Twindog! This app for dog owners allows you to find and meet like-minded animal lovers near you. Whether you're new to the neighbourhood and looking for friends to go walking with, or wanting to arrange meet-ups at the dog park, or hoping to grab puppacinos at the local café with your pawfect companion, this app lets you upload your dog's profile, chat and share photos, and swipe left to ignore and right to like and get instant matches.
Weather Kitty/Weather Puppy – free
Checking the weather forecast just got a whole lot cuter! These two separate apps by Weather Creative Inc. will put a smile on your face no matter the outlook. The app shows you adorable photos of puppies or kittens that change based on the weather and time. There are over 800 pups and 660 cats organised into multiple themes such as Outdoorsy, Yoga Cats, Puppy Love and Cats and Dogs, or you can upload pics of your own fur baby and share with friends on social media. You'll also get all the hard data you need, including forecasts around the world, 10-day outlook, hourly weather plus today's highs and lows, feels like, humidity, wind, sunrise/sunset and more.
Calm Your Dog – free
We all know the therapeutic effects of music on humans – now there's an app with a playlist designed to help soothe and relax your pooch. Perfect for both puppies and older dogs, a collection of songs has been chosen to help them to relax especially when they're feeling anxious due to fireworks, other animals, boredom or being left alone. This natural alternative to help your pet relax, go to sleep and stop barking without the use of medication can also be used on cats.