VET NEAR ME | LOCAL VET SERVICES
Vet Near Me
Looking for a local vet? Searching for a "vet near me"?
If you need a local vet nearby, The House Call Vet is here to help, 7 days a week until midnight. This mobile veterinary service provides in-home care for pets with illnesses that do not require in-hospital care. This means you can rely on your fur baby getting the care they need, in a safe and professional environment.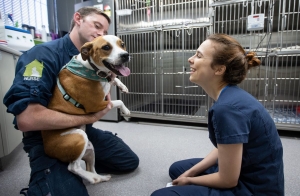 Many conditions and injuries can be seen on your property and do not require an in-house visit.
We also offer after-hours palliative care and at-home euthanasia support. With the most sensitive, pain-free treatment available.
If you're searching for a "Vet near me" and think your pet might be able to be seen on-site, call us on 1300 838 868, and we can help.
Our friendly, highly trained staff understand the distress that transporting your pets can cause for them  – this is why we come to you!
We aim to give you receive the best care for your pet, regardless of the time of day. Our emergency vet system is ideal for pets who are receiving palliative care as this saves them the stress of being transported to the vet clinic.
Vet Near Me
You know your pet better than anyone else. Being your pet's best friend and care provider means you will notice that your pet is experiencing worrying symptoms of discomfort or illness. This means you can help diagnose your furry friend faster and means a quicker resolution.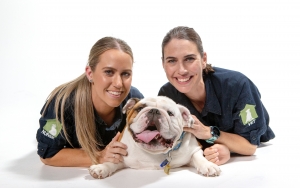 If your pet is experiencing any of the following symptoms give us a call:
nausea vomiting diarrhoea nervousness shy behaviour signs of pain or discomfort watery eyes or itching
It is always best to be on the safe side, which is why it is important to monitor your pets and call an emergency vet if you notice that they are feeling ill.
We provide emergency veterinary services all across Brisbane.
Need a local vet?
The House Call vet conducts check-ups, vaccinations, worming and other minor procedures.  
We see all pets as fast as we can in priority of the severity of their injury or illness. The most critical patients must be seen as a priority.
Your pet's health is our one priority. At The House Call Vet, we focus on the overall health of your pet, from routine and preventative health consults through to minor procedures.
We provide regular vaccinations, worming, flea & tick treatments, micro-chipping and annual health checks. We also offer advice on behavioural issues and dietary recommendations. Vaccinations and worm prevention is also very important and should be part of every regular checkup.
And when life has become too painful or old-age is making their day-to-day existence too difficult we offer timely, sensitive euthanasia services.
We understand the grief that comes with having to euthanise a pet due to old age or illness.
Our mobile after-hours vet clinic will come to your home and euthanise your pet in a familiar environment. You can be sure that your pet is being cared for with compassion their final hours.
Why Choose The House Call Vest - A Vet Near Me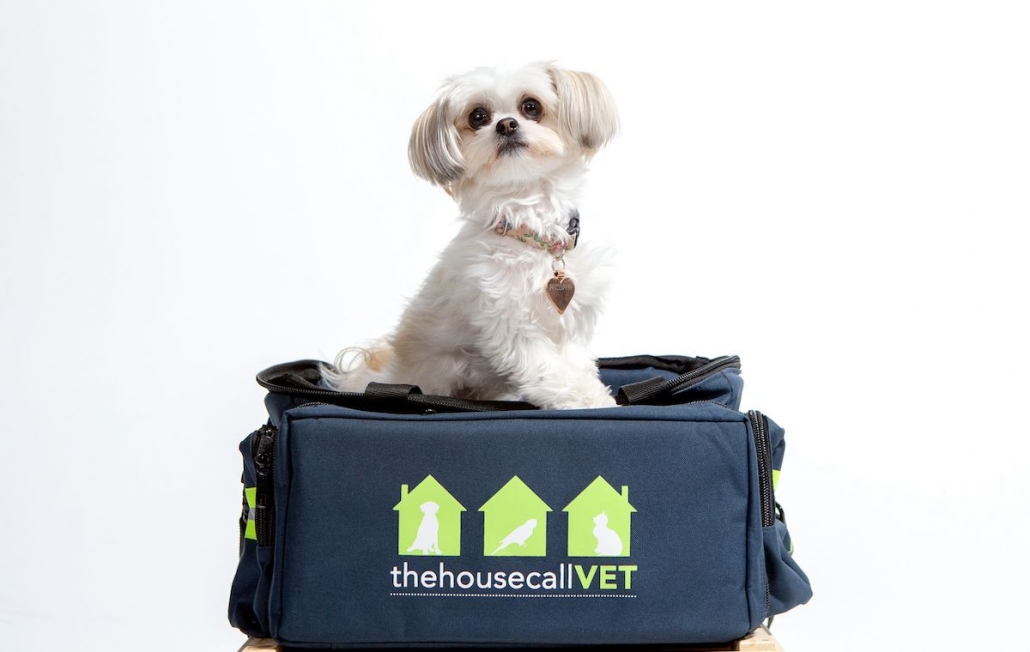 The House Call Vet is a comprehensive and modern emergency vet practice which services the entire Brisbane area. Our service combines traditional veterinary clinics with an advanced mobile house call service. With our fleet of house call vehicles and network of veterinary hospitals, we care for pets across Brisbane.
Our Mobile Veterinary Units (MVUs) act as our consult rooms from our clinic bases each morning to see pets across the entire Brisbane CBD. Our mobile veterinary units are equipped with microscopes, scales, diagnostic equipment, and a fully-stocked pharmacy so that most pets can be treated at home. If in-clinic care is needed, we provide complimentary patient transport to and from our surgeries.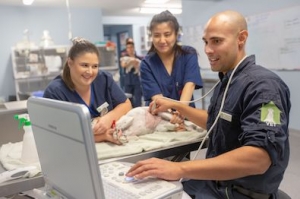 These veterinary clinics act as our animal hospitals providing facilities where pets can be taken when they require in-clinic care such as surgeries, x-rays or dental procedures.
This model ensures that no matter what level of care your pets needs, and regardless of whether you prefer in-home or in-clinic appointments, we can give you the best service possible.
Vet Near Me - Our Local Services
Brisbane's Leading Mobile Veterinary Practice