We are a leading mobile vet practice offering both house call and in-clinic veterinary care.
Be Part of a Leading Team of Vet Professionals
The House Call Vet Careers
The House Call Vet Careers: We are a comprehensive, high quality small animal practice based in Sunshine Coast. We are seeking a full time veterinarian to join our team. Our practice incorporates an innovative house call service with state of the art clinics equipped with digital x-ray, dental x-ray, ultrasound, and in-house biochemistry and hematology. We have 2 clinics – a Kenmore Surgery and a Sunnybank Surgery.
This position is an exciting role with our day service and does not entail any after hours work.
Depending on the suitability and preferences of the applicant, the role could be a full time in-clinic role at our Kenmore Surgery, or could comprise a mixture of house call and in-clinic shifts.
The House Call Vet Careers
Whilst we encourage all vets to participate in both the house call and clinic rosters, this role could be exclusively with one service if the candidate feels their strengths are in one area.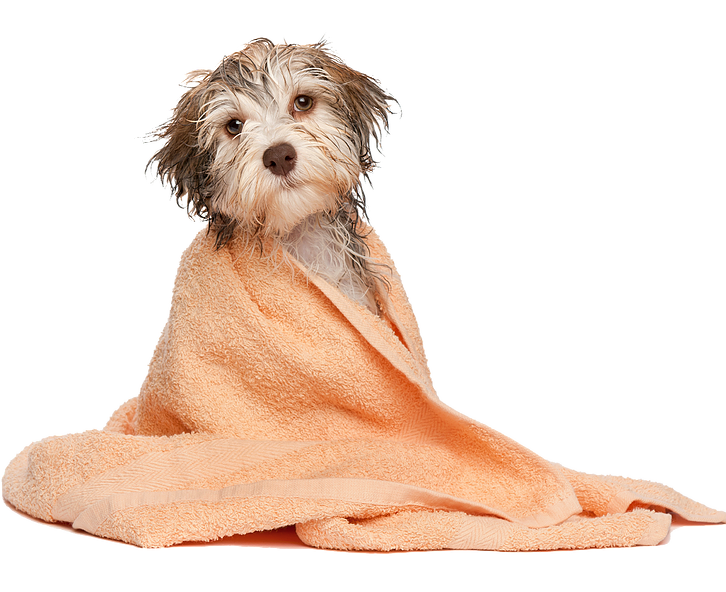 The House Call Vet Careers
The House Call Vet is a comprehensive and modern veterinary practice in Brisbane that combines traditional veterinary clinics with an advanced house call service.
Our custom-designed Mobile Veterinary Units (MVUs) act as our consult rooms and are equipped with microscopes, scales, diagnostic equipment, and a fully-stocked pharmacy so that most pets can be treated at home.
Our state of the art veterinary clinics act as our regional 'hospitals', providing comprehensive facilities where pets can be taken when they require in-clinic care. Our clinics also perform in-clinic consultations every day for our patients who prefer to come to visit us at the clinic.
The House Call Vet Careers
Daily Work and Experience
Our clinics receive a varied and interesting caseload ensuring you have the opportunity to practice and foster a variety of medical skills such as ultrasound, thoracentesis and pericardiocentesis, and a range of surgical skills encompassing both soft tissue and orthopedic surgery.
We are supported by an experienced team of veterinary nurses and technicians, as well as a dedicated reception and administrative staff.
For some pets, trips to the vet can be extremely stressful. We help our clients say goodbye to painful vet trips by conducting appointments in the comfort of their own home!
Our Mobile Vet Clinic Units are equipped with microscopes, scales, diagnostic equipment, and a fully-stocked pharmacy so that most pets can be treated at home. If in-clinic care is needed, we provide complimentary patient transport to and from our surgeries.
Our veterinarians do house calls for our client's pets to be treated and tested. This involves a comprehensive health check to address any questions they may have about their furry friend and recommend the best method of care if appropriate. Annual health reviews and appointments will aid in diagnosing , treating and even avoiding issues before they get serious.
Consultation and Review of Health Shall Cover:
We offer a wide range of professional veterinary care to our patients located in your daily clinics. Our innovative mobile services also allow us to provide compassionate home-palliative care services to our patients.
Our vets have a soft spot for both our elderly pets and our cherished patients afflicted with very serious terminal illness. We believe that responsible pet ownership is vital for the entire life of your pet and our vets are trained in the comfort of their own home to provide the best advice and treatment for your pet.
Our patients are assigned their own personal vet who can oversee the medical case and needs of your pet, from pain relief, bandage adjustments, to your pet's medicine. Our client's doctor will support both their pet and themselves through this tough time and give daily check-ups and calls to ensure the treatment plan is safe.
The House Call Vet provides a loving and compassionate Home Euthanasia service and will assist our customers with their preferred aftercare or cremation.
The House Call Vet Careers
The House Call Vet Careers
Why a Mobile Vet Clinic Practice?
The House Call Vet Careers: Our mobile vet clinic teams are equipped with microscopes, scales, diagnostic equipment, and a fully-stocked pharmacy. This means your pet gets the same level of care is they would in our clinics.
No travel fees anywhere in Brisbane.
Mobile Veterinary Units that bring the clinic to your door.
A vet AND nurse at EVERY consultation.
Your pet is always handled safely and gently.
No more stressful car rides or crowded waiting rooms.
We fit into your schedule.
We learn more about your pet by seeing where they live.
Calmer pets mean easier handling and more meaningful examination (heart rate, blood pressure).
A mobile laboratory with microscope, centrifuge, and multiple in-house tests (e.g. parvovirus, heartworm).
A mobile pet pharmacy with a complete range of drugs normally stocked in a veterinary clinic.
A safe patient transfer ambulance – complete with oxygen, intravenous fluid pumps, and secure enclosures.
A mobile office with laptops, printers, and credit card facilities.
At every consultation, we also bring advanced medical equipment for assessing blood pressure, oxygen saturation, heart electrical activity, eyes and ears
The House Call Vet Careers
Our After Hours Vet Clinic Services
The House Call Vet Careers
Become A Member Of Our Veterinary Team
The team at Kenmore have been incredible. Thank you.
Prompt service and fast response to enquires and emails and the team that arrived were brilliant, kind and compassionate with my cat and prices are not marked up because they're mobile.
We have nothing but praise for the HCV team. They have been taking care of our Maremma sheepdog who is elderly and has low mobility due to arthritis. Our beautiful lady was seriously unwell late last year and the support, care, and attention we received...
Fantastic Service! The Ladies were very nice and the dogs were at ease being at home.
We said goodbye to our beautiful little Bella today. Thank you Hannah for your kindness and consideration during this very difficult time in our lives. The house call vets are truly amazing people and I highly recommend them.