The Mobile Veterinarian Near You
Providing Professional, Experienced Veterinary Care To Your Door!
Brisbane's Favorite Local Vet
Trips to the vet are stressful, especially if there are more than one furry friend to wrangle! The House Call Vet was founded on the desire to provide a convenient and stress-free veterinary experience for pets and owners alike. 
Our network of highly educated veterinarians and nurses provides sensitive and personalised care to Brisbane pets, guaranteeing your furry friend's happiness and wellbeing!
We offer all the benefits of in-clinic treatment in the comfort of your own home, complete with microscopes, scales, diagnostic equipment, and pharmacy!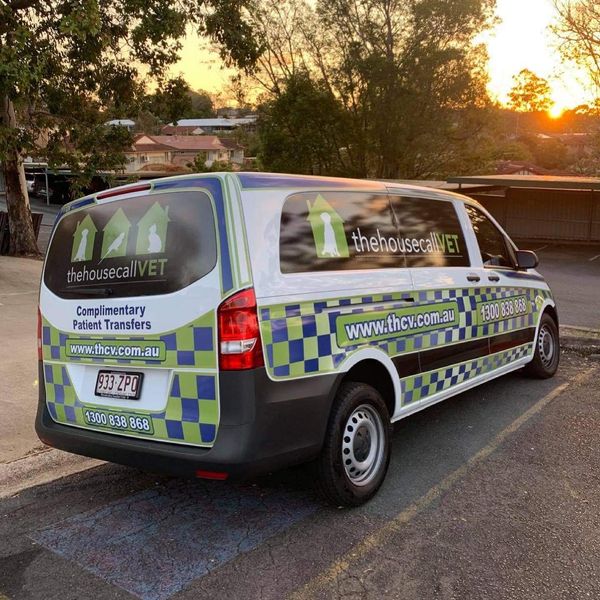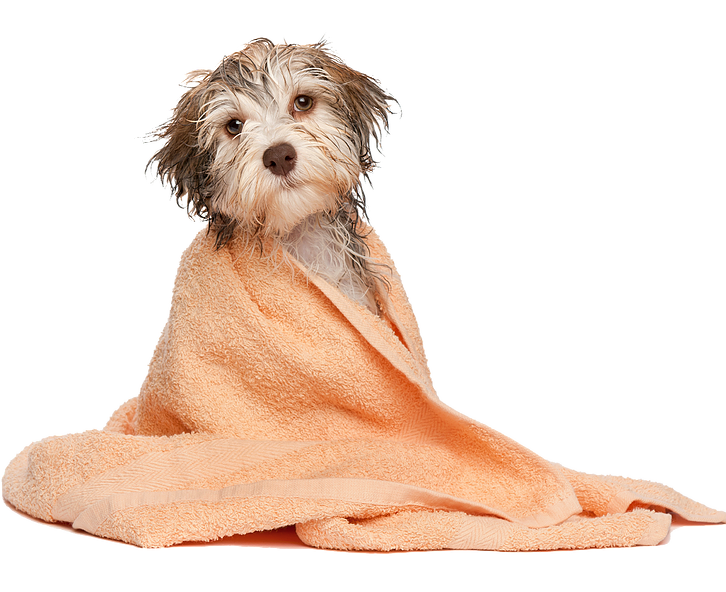 After Hours Emergency Mobile Vet
Emergencies never come at the most convenient time! Available from 7am until 12am, our mobile veterinary clinic is ready when you need emergency vet care!
Our team of veterinary specialists are trained, equipped and ready to handle any urgent care your companion may need.
Don't hesitate to call if you suspect your pet is in need of veterinary care. With consult fees starting at as little as $79,50. We are available to arrange transportation or visit our Kenmore or Sunnybank Clinics.
Brisbane's Leading Mobile Veterinarian Services
Vet Care Rolling Across Brisbane
As a pet owner, your number-one concern is the health and wellbeing of your beloved animal companion. At The House Call Vet we focus on giving your pet the best care available. We understand the hassle with traveling to see a vet. This is why we come to you! 
We believe that better veterinary care can be provided at home, where observation of the pet's environment can provide clues regarding a variety of medical and behavioural issues.
Our mobile and after hours vet clinic conducts check-ups, vaccinations, de-worming and other minor procedures. This includes coughing, sore eyes, itchy skin and ears, limping, vomiting and diarrhea, and urinary issues. If in-clinic care is needed, we provide complimentary patient transport to and from our surgeries.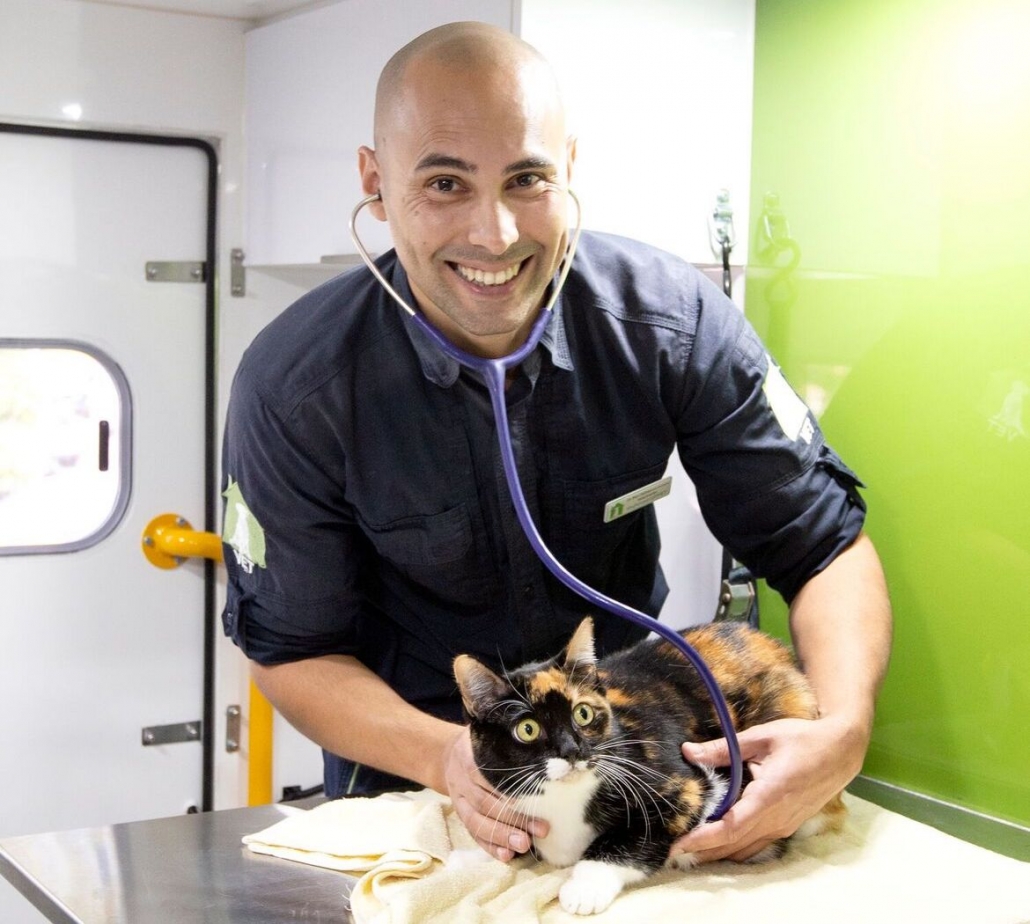 Quality Care. Passionate Service.
Our Superior Mobile Clinic Services
Mobile Veterinary Expertise
Vet Care You Can Count On
Caring Mobile Palliative Care
Palliative care is specialised area of veterinary medicine and here at The House Call Vet, it's what we love to do. We know that when our beloved pets near the end of their journey, they need a little extra TLC. With a passion for animals, our priority is to ensure we identify and manage any conditions causing your pet pain and help maintain a good quality of life.
Even when life has become too difficult for your furry friend, saying goodbye is never easy. With the support and care from our at-home euthanasia, you are not alone during this difficult time. Whether it is your first time, or have been through it before we help you navigate the painful choices that come with saying goodbye – from the time, location to post procedure decisions.
We offer at home euthanasia services. Our kind and caring services ensure your companion feels comfortable and surrounded by faces that love them.
Mobile Vet Services & More
Our Mobile Veterinarian Specialista
Brisbane's Leading After Hours Vet Clinics