Your Local Mobile Vet Kenmore
Providing Professional, Experienced Veterinary Care To Your Door!
Looking for a Mobile Vet Clinic?
The House Call Vet team brings high-quality, compassionate care, keeping your pets happy and healthy in the comfort and convenience of your home. Our mobile vet clinic services mean you can give your pet the superior vet care they need when they need it. 
We understand the stress that transporting pets can cause- This is why we come to you!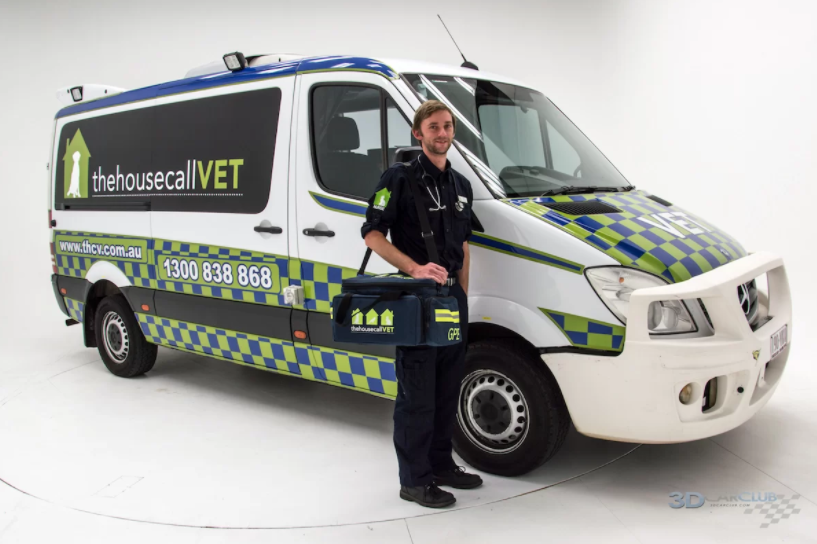 Our emergency vet clinic is ideal for pets who are receiving palliative care as this saves them the stress of being transported to the vet clinic.
To ensure safe Covid-19 practices, you can leave your pet in a cage or secured near the front of your property.
If you have questions and think your pet might be able to be seen on-site, call us on 1300 838 868, and we can help.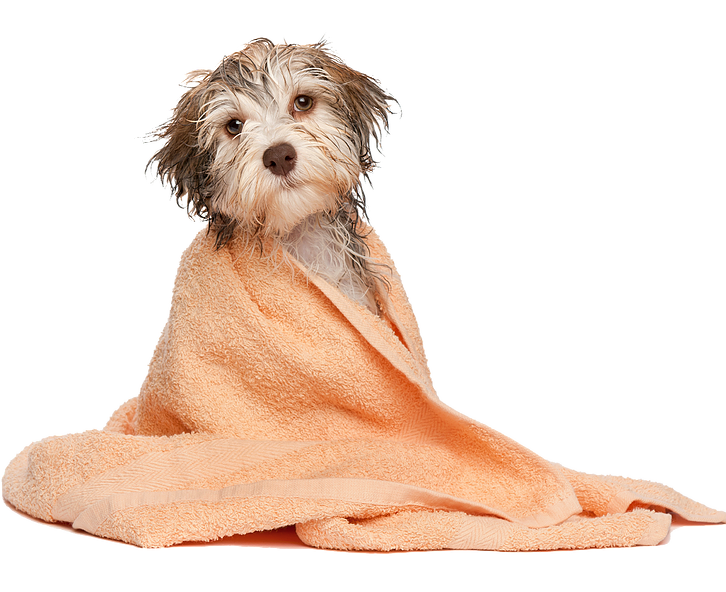 Does Your Pet Need Mobile Vet Clinic Care?
If your pet is severely injured or ill and requires emergency service vet care, please contact us to arrange mobile veterinary transportation, or visit our Kenmore or Sunnybank clinics.
Our mobile vet clinic service involves a comprehensive health check to address any questions you may have about your furry friend and recommend the best method of care when appropriate. Annual health reviews and appointments will aid in diagnosing, treating and even avoiding issues before they get serious!
No matter where you live in Brisbane our mobile team of veterinarians is available to help. Our consult fee starts from just $79.50.
Who Are We and What Do We Do?
The House Call Vet is a comprehensive and modern veterinary practice in Brisbane that combines traditional veterinary clinics with an advanced mobile vet clinic and house call service. For some pets, trips to the vet can be extremely stressful. We help our clients say goodbye to painful vet trips by conducting appointments in the comfort of their own home! With our fleet of house call vehicles and network of veterinary hospitals, we are able to care for pets across Brisbane.
Our custom-designed Mobile Veterinary Units (MVUs) act as our consult rooms, fanning out from our clinic bases each morning to see pets across Brisbane. Our MVUs are equipped with microscopes, scales, diagnostic equipment, and a fully-stocked pharmacy so that most pets can be treated at home. If in-clinic care is needed, we provide complimentary patient transport to and from our surgeries.
Our state of the art veterinary clinics act as our regional 'hospitals', providing comprehensive facilities where pets can be taken when they require in-clinic care such as surgeries, x-rays or dental procedures. Our clinics also perform in-clinic consultations every day for our patients who prefer to come to visit us at the clinic!
This model ensures that no matter what level of care your pets needs, and regardless of whether you prefer in-home or in-clinic appointments, we can be there for you and your pet.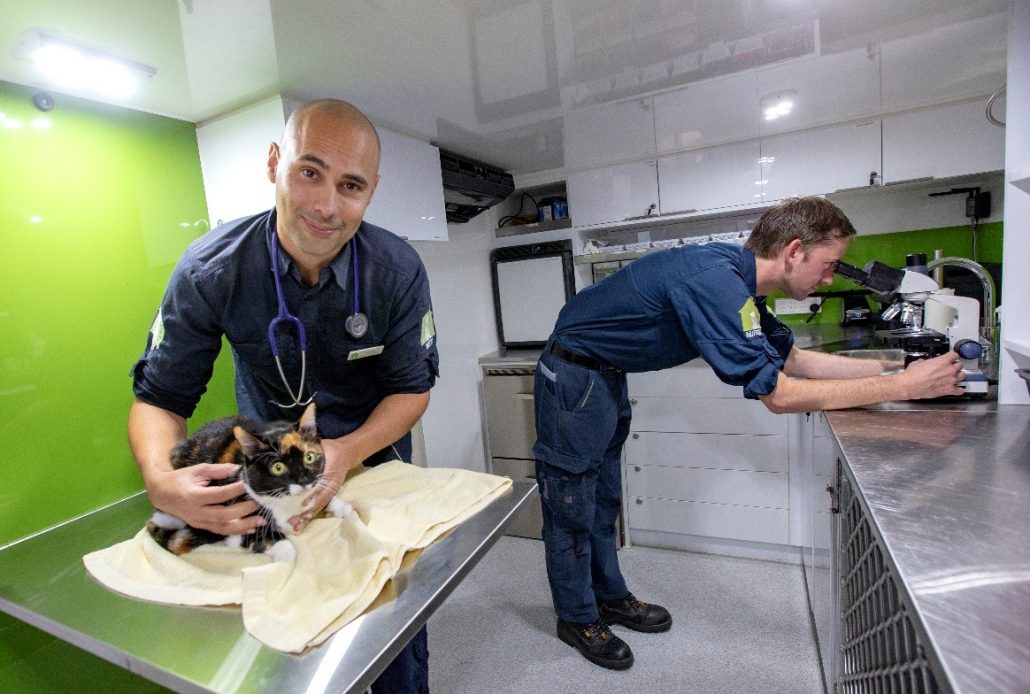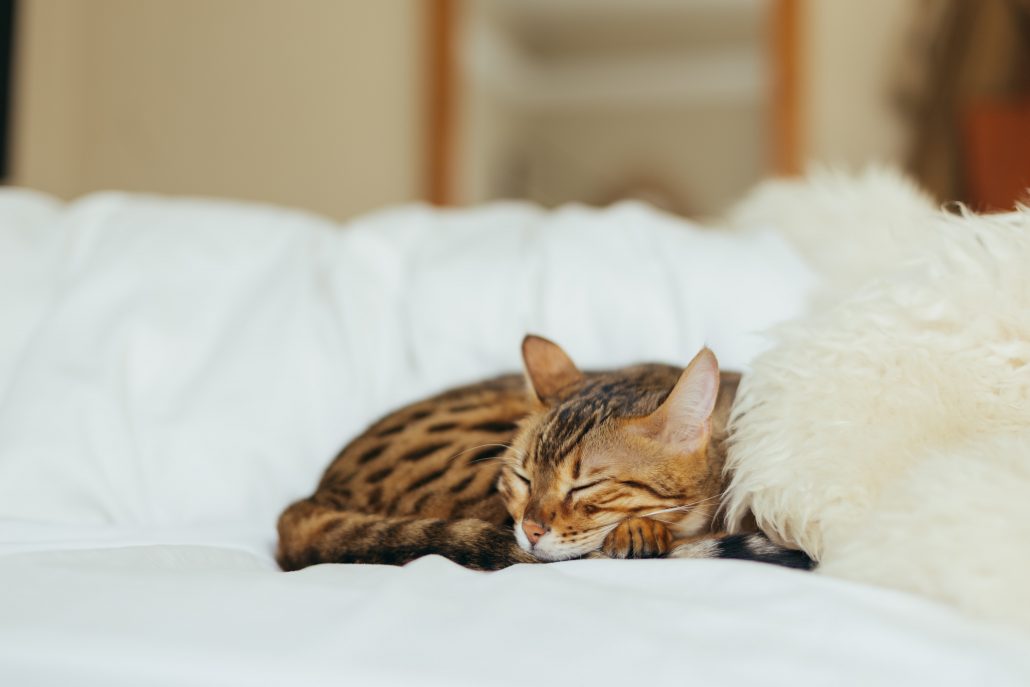 After Hours Emergency Vet Clinic
Your pet's health is our number one priority. If you need to call on us for emergency veterinary care, we are available from 7 am until midnight. Our mobile vet clinic is ready anywhere in the Brisbane area.
Our after hours vet clinic conducts check-ups, vaccinations, de-worming and other minor procedures. This includes coughing, sore eyes, itchy skin and ears, limping, vomiting and diarrhea, and urinary issues. If in-clinic care is needed, we provide complimentary patient transport to and from our surgeries.
Trips to the Vet can often be stressful for pets. Our Mobile Vet service, is designed to solve this problem. We are also able to offer after-hours palliative care and home euthanasia.
When Do You Need A Mobile Vet Clinic?
Being your pet's best friend and care provider means you will notice when your pet is experiencing symptoms of discomfort or illness, allowing us to provide the expert care and medical treatment your pet needs. It is always best to be on the safe side, which is why it is important to monitor your pets and call for our mobile vet care services if you notice that they are feeling ill or behaving differently.
If you suspect your pet is experiencing the following symptoms be sure to visit or contact your local The House Call Vet:
When life has become too painful or old-age is making your pet's day-to-day existence too difficult, we offer timely, sensitive euthanasia services. We understand the grief that comes with having to euthanise a pet due to old age or illness. 
Our mobile vet clinic will come to your home and euthanise your pet in a familiar environment, ensuring that your pet is as comfortable and calm as possible before the procedure, and surrounding them with familiar, friendly faces that love them. 
You can be sure that your pet is being cared for with compassion during their final hours. You and your pet will receive nothing but comprehensive, dedicated care and support when you visit a House Call Vet clinic. Our team aims to provide the quality care your pet needs and work tirelessly to ensure that their experience is as comfortable and convenient for them as possible.
Meet Our Trusted Mobile Vet Team
The House Call Vet is Brisbane's leading mobile vet practice in Brisbane, offering both house call and in-clinic veterinary care. We believe in providing exceptional veterinary care and building lasting relationships with our patients and their owners.
We consult from 7 am to midnight 7 days a week so that we can always be there for you and your pet, no matter what level of care they need.
Brisbane's Leading Vet Clinics